What is a hybrid event?
You are very likely to get different answers every time you ask someone. What does a hybrid event mean to you? While every organization has a differing opinion on what it means to them – one thing is clear – hybrid events are growing in popularity. According to Marketing General Inc.'s latest Membership Marketing Benchmark Report, 24% of associations held their annual conferences as a hybrid conference in 2021.
How do meeting planners define hybrid meetings?
Professional organizations have hosted webinars, blogs, and podcasts exploring what hybrid events are. Below are what a few leaders in the space define hybrid events as.

Meeting Planners International (MPI) : Hybrid meetings integrate technology with traditional event practices to create new types of attendee experiences and content delivery tools. They include any meeting or event with at least one group of face-to-face participants that digitally connects with participants in another or multiple locations.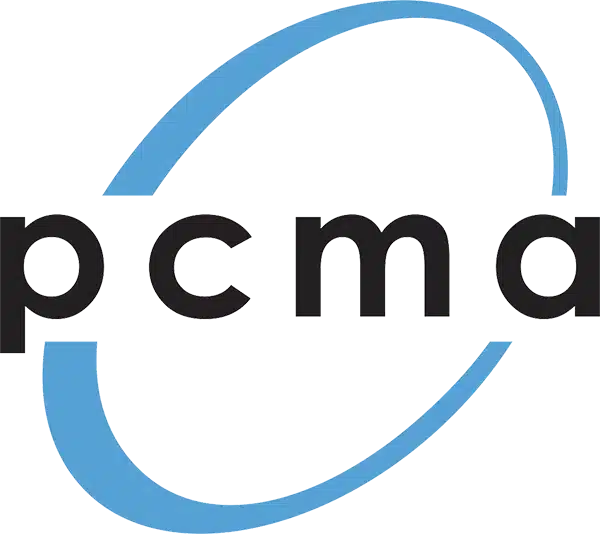 PCMA: Technically, it's a single event that serves both in-person and virtual audiences. Throughout the pandemic, however, we've been encouraging organizers to expand the definition of hybrid to be more encompassing — and to consider the place that webinars, peer-to-peer roundtables, podcasts, e-books, infographics, video, community-management platforms, and other offerings beyond content created at and broadcast from a live event, will have in a holistic engagement strategy. So, before planning a traditionally defined hybrid future, think about how an omnichannel approach to content can meet the year-round needs of an audience and how your events — physical and/or online — fit into the mix.
Technical Definition of Hybrid Event
Let's break this down with the Merriam-Webster Dictionary.
Hybrid (adjective): having two different types of components performing essentially the same function.
Event (noun): ​​ something that happens.
Combining these words still leaves a lot to interpretation. At EVA, we agree with leaving the definition broad.
"Hybrid Events (noun): Hybrid events involve two or more different types of modalities to produce an event."
Synonyms: hybrid meeting, hybrid conference, hybrid performance, hybrid demo, hybrid trade show, hybrid conference, hybrid job fairs, hybrid posters
Modalities are the formats by which attendees, speakers, exhibitors, sponsors, and other key stakeholders will participate, such as:
In-Person or Face-to-Face
Virtual for Attendees
Streaming Speakers In
On-Demand – Recorded sessions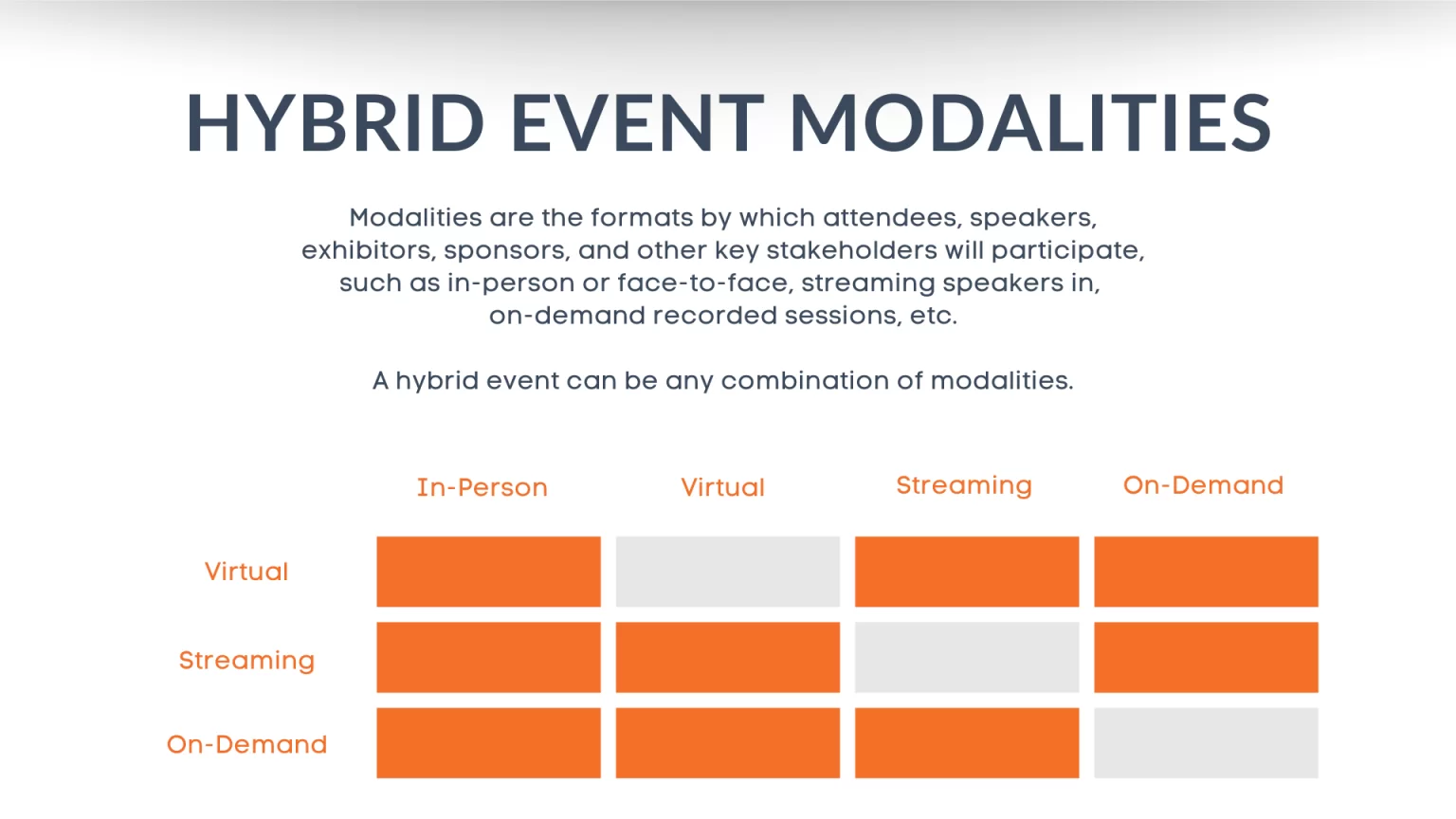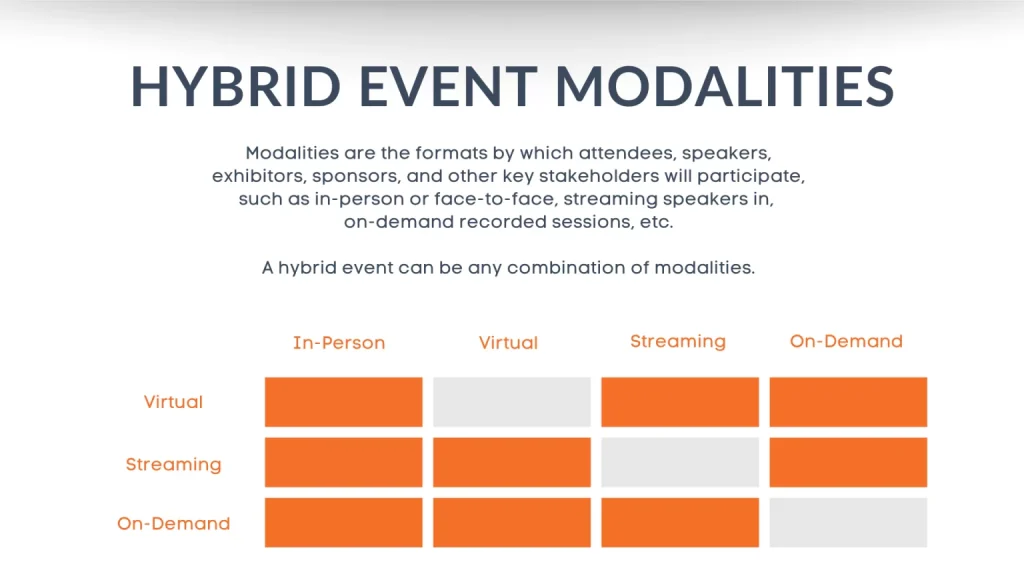 Top Hybrid Event Terms You Might Hear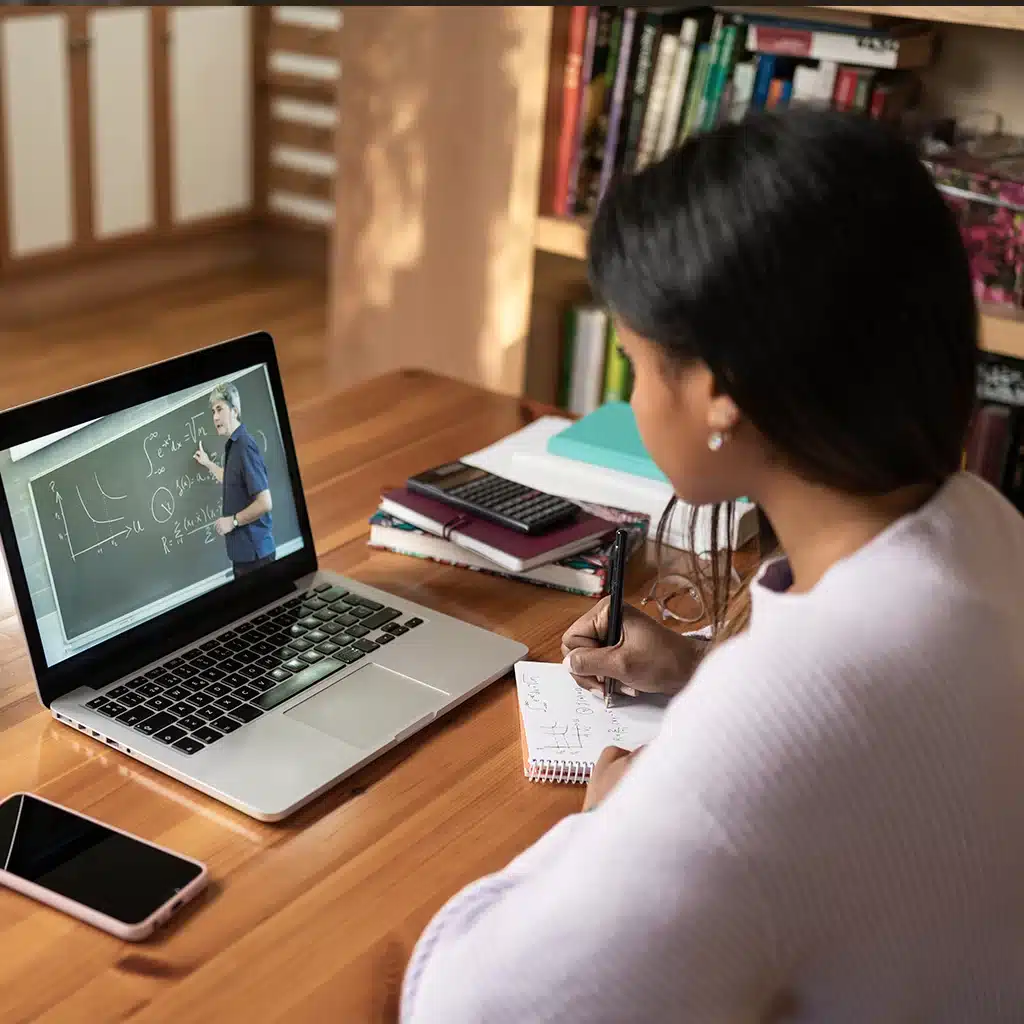 Hybrid-Lite Events
Hybrid lite is where you are streaming content. You have an in-person event and you want others to view content virtually. This format does not allow attendees to engage with the speakers. Examples: Webinars, Demos, Performances.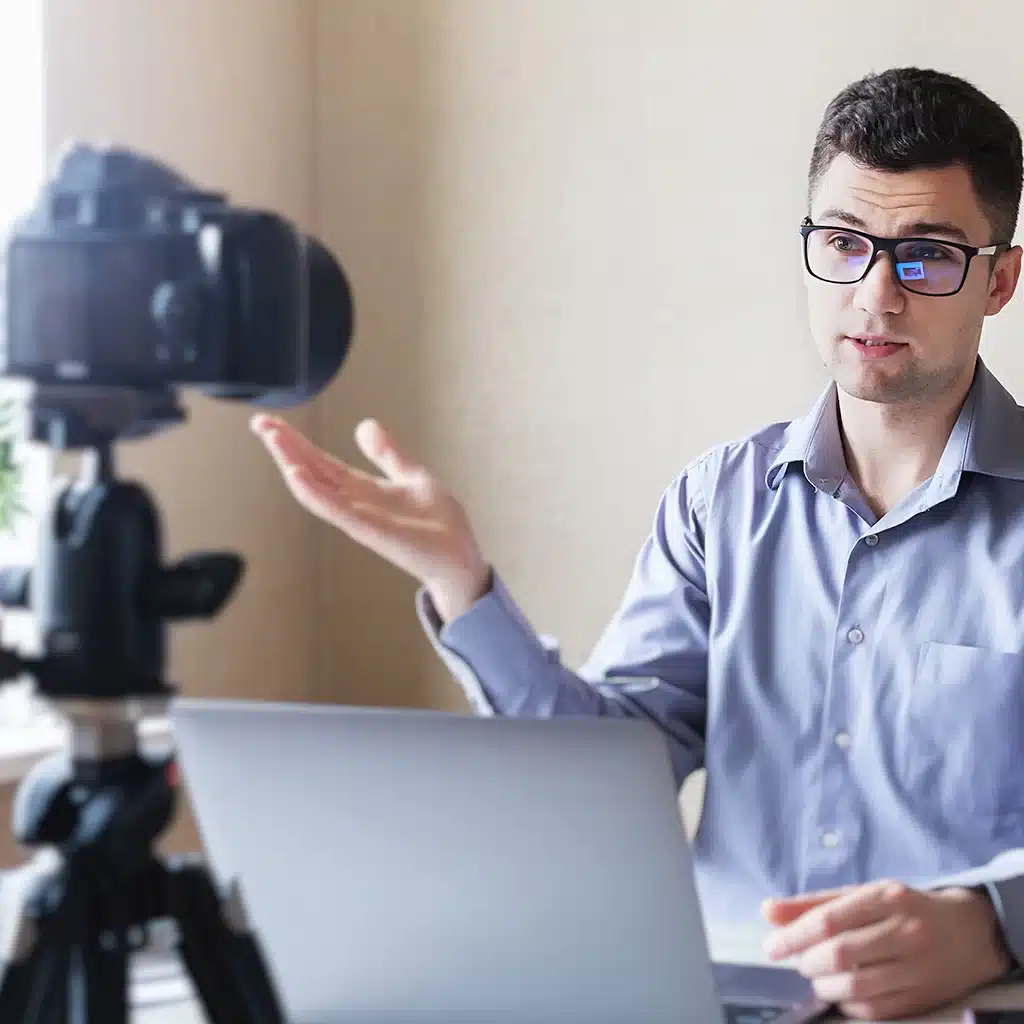 Semi-Live/Simu-Live Events
Pre-recorded content is aired live onto a virtual platform and combined with a live component. For example, pre-recording a 45-minute conference session. Stream there-recording at a specific date and time for attendees to view. In the same streaming session and immediately after the pre-recording is complete, the speakers are available for a live Questions and Answers (Q&A).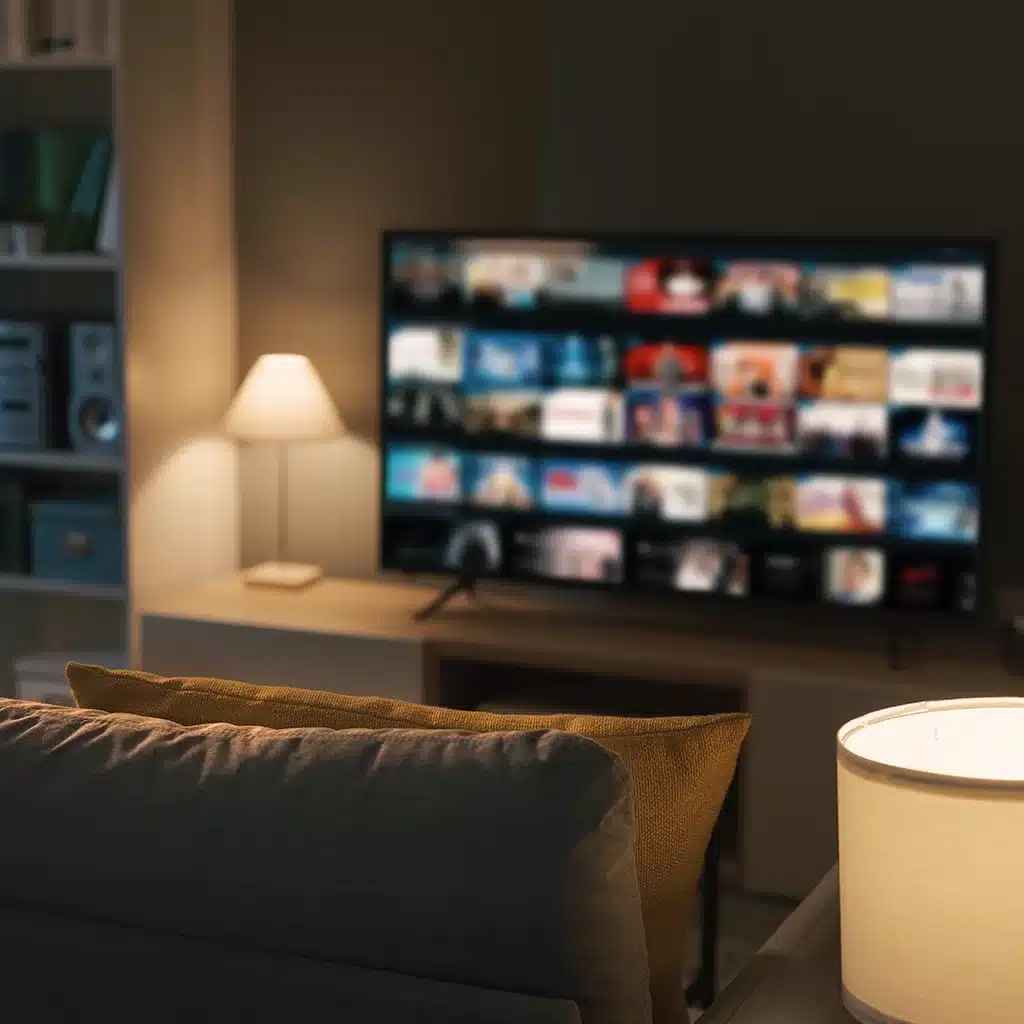 "Netflix" Style
There is growing demand to give content to attendees anytime, anywhere, and on any device. "Netflix" Style hosts all the content on-demand for the viewer to watch at their convenience. A dedicated date and time is planned for attendees to gather virtually or in-person to talk in real-time. This allows the audience to process the content before discussing the on-demand session with others.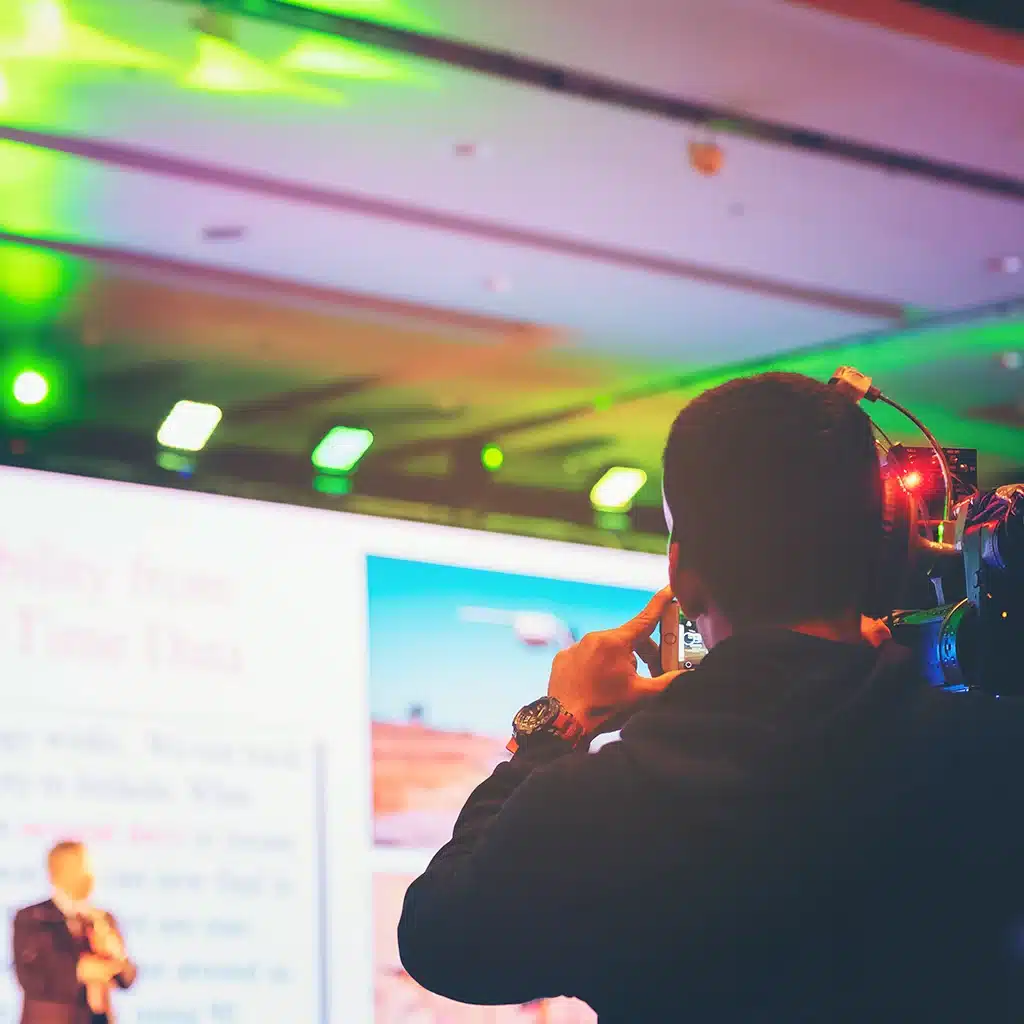 Two-Way Sessions
Two-way sessions address how content is delivered. Speakers can present in real life (IRL) and steam out to a virtual audience. Speakers can also stream in from a remote location to audiences that are in-person or virtual. For example, a scientist is stuck in Antarctica due to an unexpected storm. They are unable to make it to the conference in Nairobi to present. Instead of missing the important content this scientist has to share, they join using a streaming option such as Zoom, WebEx, GoToMeeting, or Skype.
The definition of an event is changing
There are no right or wrong definitions. As meeting planners become more experienced with incorporating different modalities in their events, they are learning:
what content their audiences want
how they want the content to be delivered
when it is most attractive to attendees
where they want their content
These key findings are changing the way event planners organize their events, meetings, and conferences. In addition to considering the modality, event planners are now considering changing the concept of what an event is and determining how they can extend the lifespan of their content. A hybrid event can now be different methods spread out over a great time period than once before.
For example…
Previously
An association hosted a 3-day annual conference in a convention center with all attendees, exhibitors and speakers in person.
Now
The same association will still host a 3-day annual conference in-person, but will also post recorded sessions online in an on-demand library, and host virtual post-conference discussions with hot topics discussed at the conference.
More than defining what hybrid means to society, it's more important that you determine what hybrid should mean to you and your organization.
What equipment do you need to plan a successful hybrid event?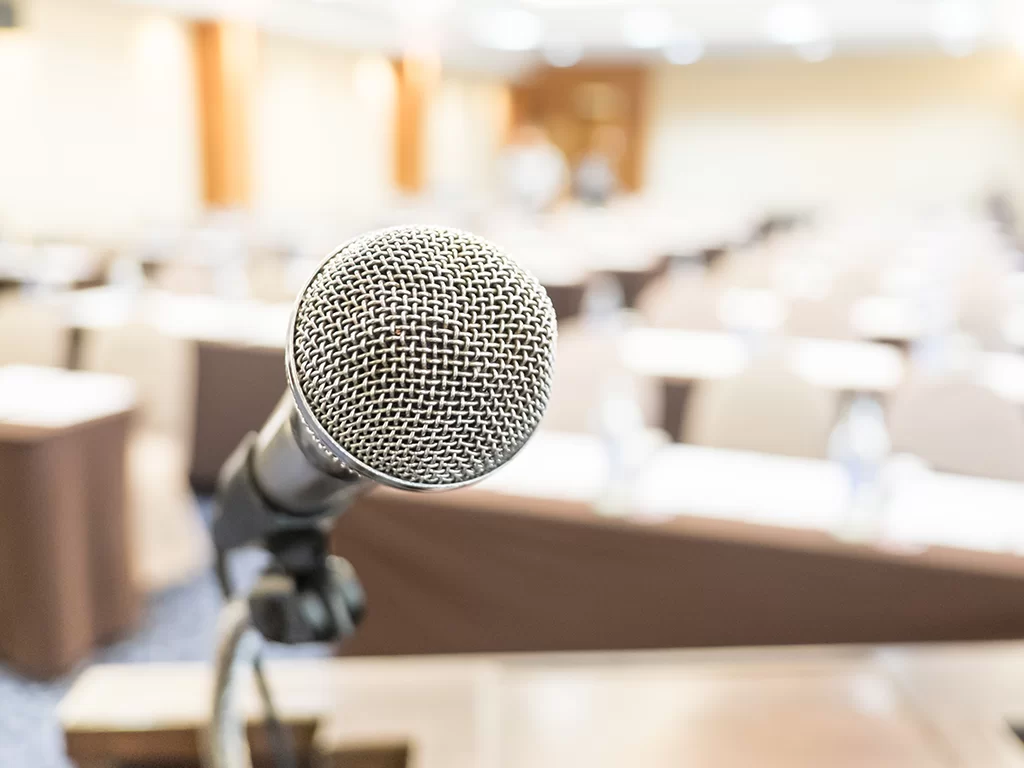 Audio
Audio quality can make or break an attendees experience, both in-person and virtual. Inadequate audio in a ballroom setting can result in lost engagement and negative sentiment about the volume being too low. Similarly, poor audio quality on a virtual event can be a non-starter for many attendees, who may opt-out of attending a session if they hear crackling, echoing, or poor volume control. Below are a few ways to optimize audio settings for a hybrid event.
Microphone

In-Person: Wireless handheld, Wired handheld, podium, or lavaliers/lapel. The type of microphone depends on what your speakers' and facilitator's needs are. Wireless allows for more flexibility to move around the stage and room. A wired microphone provides a more reliable feed. Lavaliers/lapel microphones provide a professional appearance and free the speakers to use their hands.
Virtual:

For in-person presenters streaming out: Ensure that the audio feed from the microphone is fed through to the streaming platform. This can be done with a switcher or a direct audio connection to a computer/laptop connected to the streaming service.
For virtual speakers streaming out: Virtual speakers have many different options from using their built-in microphones to their computer to microphone devices that can be connected to their computers. For the best audio output, use a wired microphone that connects to the laptop. Presenters can use Bluetooth and wireless microphones but should test any audio devices before going live with their virtual stream.

Speaker Equipment

In-Person: Speaker placement and size are key in order for attendees to hear content. Speakers too close to each other and to microphones can cause feedback. If speakers are not powerful enough, then your guests will be frustrated by not being able to hear what they have come for.
Virtual: The quality of audio output is subject to the virtual attendees' computers. External speakers can be used to enhance the listening experience including wired headphones, wireless earphones, and BlueTooth devices.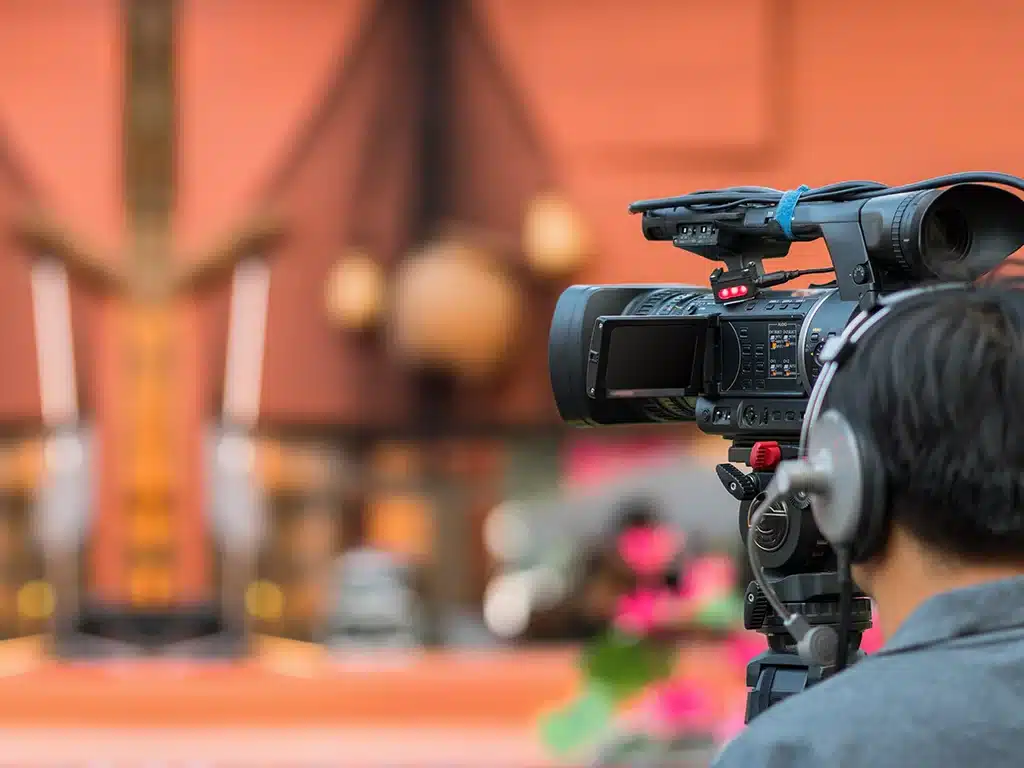 Video
Like with audio quality – video needs to meet certain criteria to engage attendees, whether they are IRL or joining virtually. Well-done video can enhance a session or meeting, and can play a key role in how the attendees interact with their setting.
Projection Screens – This blog from Meetings Tomorrow does a great job in determining the projector size you need for your event.
Projectors – Rear Projection vs. Front Projection
Video Monitors – screens for speakers to view their presentation materials without looking at the large presentation screens the audience sees
Stage Lighting – Lighting serves two purposes. Lighting not only enhances the in-person viewing experience by drawing attention to the speaker(s) but also provides the lighting required to produce high-quality video recordings for streaming and non-streaming purposes.
Video Cameras – Select a camera that meets your needs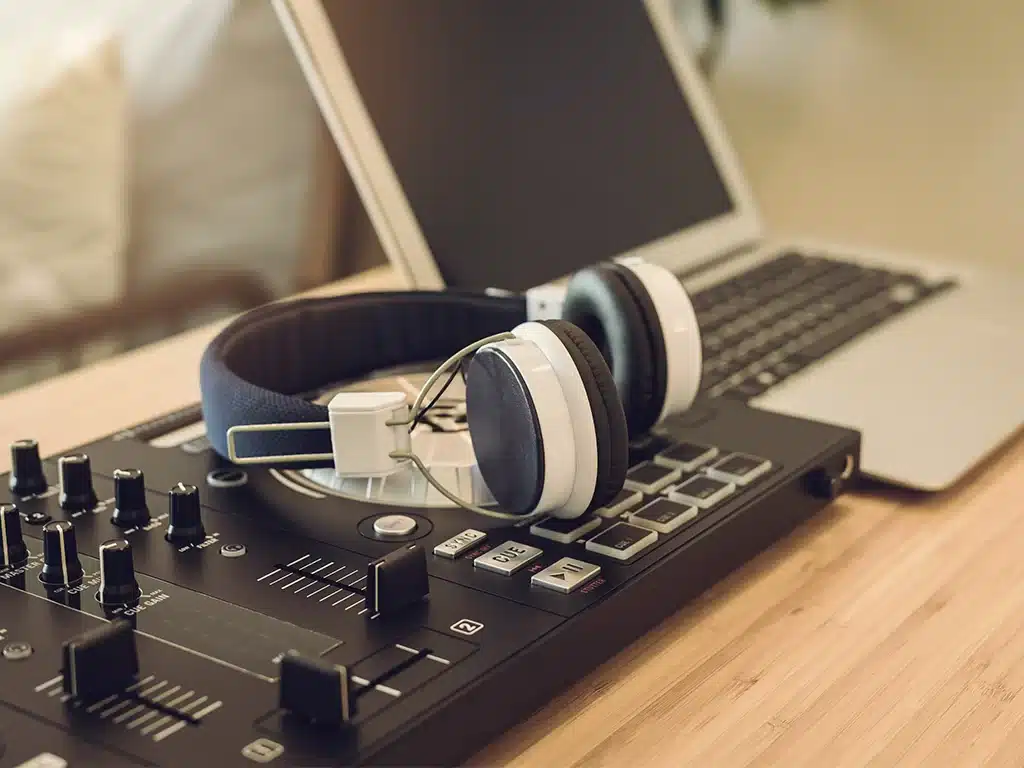 Switchers
Anytime you are collecting multiple audio and video feeds, you need a switcher to help you manage what will be the audio/video output. This output could be to speakers, projectors, video recorders, and/or streaming platforms
Computers/Laptops
The number of laptops or computers you need will vary depending on your need. One laptop may suffice if you are simply projecting slides from a computer to the screen. If you have a program that has several different presentations and video outputs, then two laptops would be helpful. Each computer can host a presentation and the switcher can allow your AV tech to easily switch between computers to share the content on each computer.
*EVA's Insider Tip – If you have a virtual tech who is helping you produce your virtual stream, separate the feeds for each visual component. For example, if you are using Zoom, simply log in as a different panelist for each feed:
Panelist One – Presentation
Panelist Two – Video of the Speaker Presenting
Your virtual tech can then produce an online experience that caters best to the virtual audience.
*Most Common Mistake to Avoid When Streaming Live Events – Do not stream a wide-angle view of the speaker on stage with the screens showing the presentation. Your virtual audiences will not be able to see what is being presented on the screen. You will also lose the impact the speaker is making because their expressions will not be seen.
What software do you need for hybrid events?
Each virtual conference platform operates differently. Platforms like EVA are cloud-based and no additional software needs to be installed. Most platforms offer integrations with streaming software such as Zoom, GoToWebinar, and WebEx.
Streamlining technology has made it possible to stream easily without a lot of additional software. If you use one of the above streaming services, download the latest version of their desktop software. Streaming from streaming desktop applications provides a better experience for presenters.
Streaming Services – Latest Application Versions
What's the difference between streaming software and virtual event software?
Virtual event software contains all the information for your event, meeting, or conference. The streaming software is integrated or embedded into your event software. Your virtual event software can accommodate much more than just simply a video stream. You can expect other features:
Who needs to be involved?
EVERYONE. That may seem excessive, but the more key stakeholders you achieve involved in your initial planning phases, the better your chances for event success.
Venue – Find out what your venue will provide. Will they provide WiFi or a hard-wire internet connection? Communicate with them what you will be doing so that they can make recommendations for areas for the best internet and electrical connections.
AV Company – Connect your AV company with your virtual event software provider. They can discuss how the steaming will happen so that the AV vendor can provide recommendations on what equipment and staff they will need to ensure the proper virtual streaming.
Speakers – Presenters do not need the nitty gritty details of equipment. You, however, can share with them that you will be streaming their content live. This can affect the content of their presentation as well as the delivery. Having a rehearsal before streaming live can also be helpful to provide a sneak peek into what they can expect when going live.
Virtual Event Software – Your virtual event techs will need to have ears and eyes on the ground. In addition to knowing the overall schedule, it is very important that you provide a run of the show to set expectations of what is happening when and who is responsible for what.
When do I start planning?
NOW. Connect your AV company and virtual event software vendor as soon as possible. As your event partners, they will be able to advise you on how to stream your event successfully.
Why should I plan a hybrid event?
Virtual event technology has made it possible for organizations to broaden their reach. Every organization has different reasons for providing a virtual component.
Save on Event Budget – In-person events come at a cost to providing food and beverage, transportation, audio/visual, room rentals, service charges, gratuities, and more. Virtual events can provide content without the additional costs that in-person events incur.
Attract Attendees who have travel restrictions or budget constraints – Even before the pandemic, organizations wanted to grow their audiences. Hosting virtual events makes it possible for attendees to join without the added expense of traveling to an in-person event. Traveling to an event in real life (IRL) also requires time that some people just don't have.
Extending the life of conference/meeting content – When conference sessions or educational workshops are not recorded, the content is only available for a set date and time. If an attendee could make that specific time, then the content can be seen. Now with streaming, recording the content is much easier. Recordings can be made for those who were not able to see the session in real-time.
Generate additional revenue – Many organizations are monetizing the content by providing access to on-demand recordings. By posting videos available for purchase, organizations can generate non-dues revenue and members can gain valuable continuing education credits. These on-demand videos can also be sponsored creating additional revenue opportunities for your organization.
Want to Learn More About Hybrid Events?
Are you looking to meet the needs of your attendees, sponsors, and exhibitors with a hybrid event?  At EVA, our team makes it easy to get started with leading-edge technology and white glove service.  Book a demo today to learn how hybrid events can help your organization provide the optimal user experience.