Reward attendees to interact and engage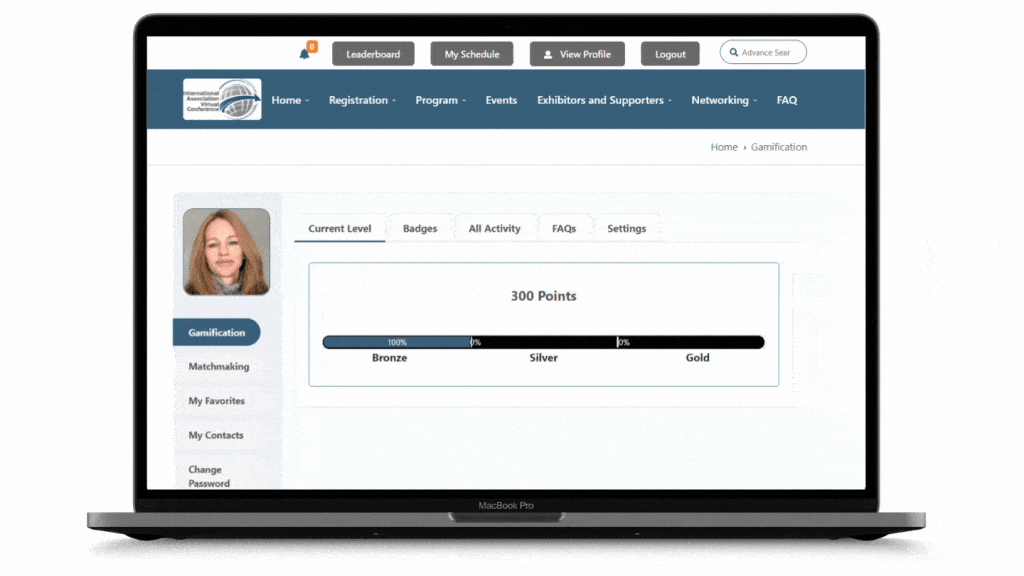 Boost Attendee Engagement with Gamification
EVA's event app gamification incentivizes attendees to engage the conference platform to maximize their online experience. Attendees are rewarded for attending conference sessions, connecting with peers, visiting exhibitor booths and other activities that encourage engagement. Tap into your attendees' competitive nature and leverage game principles that include goals, points, badges and leaderboards to reward them. EVA's out-of-the-box gamification facilitates both attendee interaction and exhibitor engagement.
Gamification Adds Value to the Attendee Experience
Today's event app platforms offer much more than simple video streaming.  EVA offers features that promote networking, exchange of ideas, and innovation.  Planners are tasked with how to get attendees to explore all the different features a platform offers. Through gamification, attendees can be rewarded for:
Going beyond their comfort zone and connect with other attendees
Visiting exhibitors they might otherwise forget
Entering networking rooms to initiate discussions and explore ideas
Providing integral data for surveys and polls
NextGen Gamification from EVA
Gamify Your Next Virtual Meeting with EVA
Event organizers can customize gamification rules, objectives, and rewards. Build and promote a game that generates traffic throughout your conference portal including sessions, trade shows, networking rooms, matchmaking and much more.