Enhance Attendee Engagement with Easy-to-Access Recorded Sessions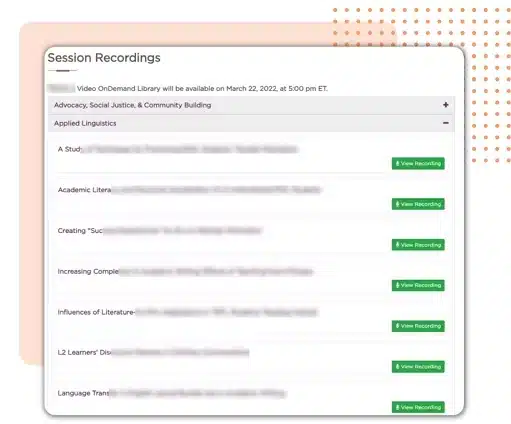 Extend the Lifespan of Your Conference Content
Your live event can last a couple of days but your sessions can live forever! As a part of your conference site, EVA houses all your recorded sessions for attendees to watch on-demand. 
EVA's clients use the On-Demand Library to
Provide access to people who missed the live event
Deliver content for attendees who want to revisit the session
Generate additional revenue by re-selling the content
Integrate Meaningful Online Discussions with Recordings
EVA's On-Demand Library encourages attendees to engage with your content with an integrated discussion forum.  On the recording page, attendees can engage with speakers and other viewers by posting questions, starting meaningful conversations, and providing additional resources.  Since the discussion is physically located on the same page as the recording, attendees are more likely to engage with the online conversation since it is relevant and timely to the content they are viewing.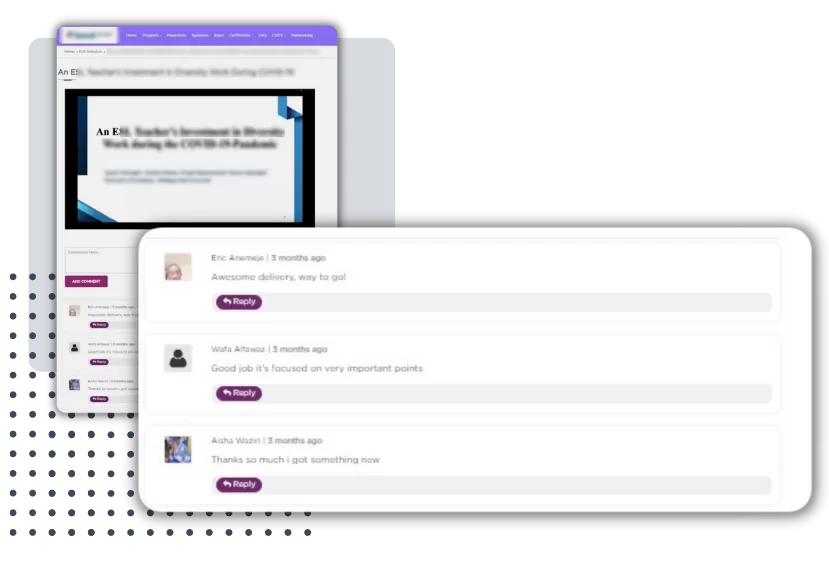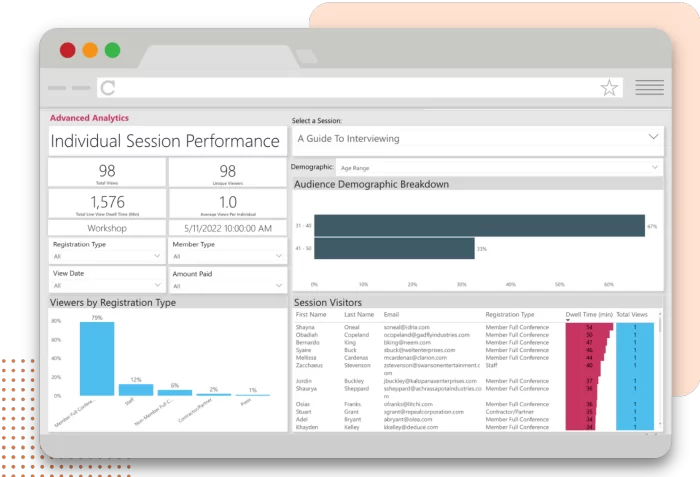 Track Session Engagement and Performance
Avoid spending hours exporting spreadsheets, filtering data, and pivoting tables. Let EVA's Data Analytics Dashboard save you time by consolidating all your attendee data in one place. Easily track who is watching your on-demand sessions, dwell time, live views, overall session performance based on demographics, and much more. Leverage the data insights to help you plan and predict future successful events.
Why Choose EVA for Creating Your On-Demand Library?
EVA's On-Demand Library means…
Watch the On-Demand Library in Action!
EVA in partnership with the MPI Potomac Chapter recently launched On-Demand Content Library. A wide range of CMP approved courses tailored for meeting planners to further advance in their professional career.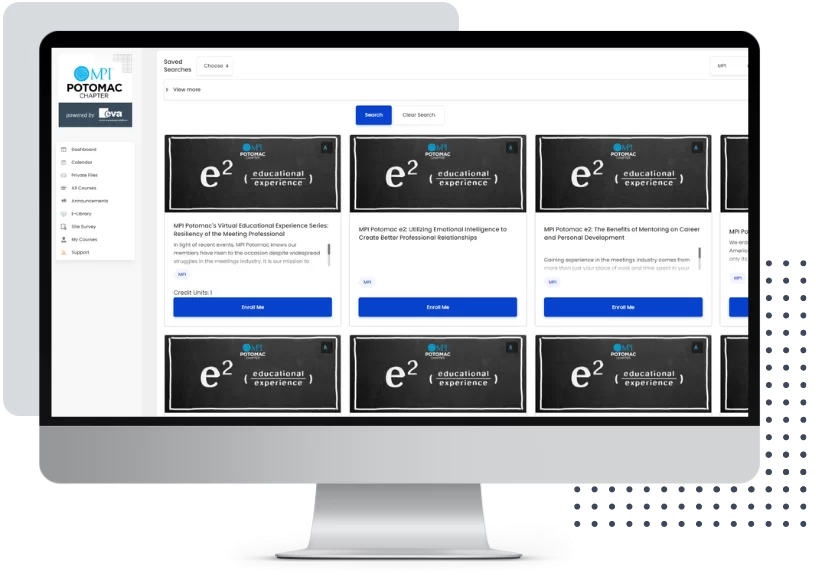 Have a conference coming up? Make sure you record your sessions to extend their lifespan and enhance audience engagement.