Insightful metrics to measure & improve events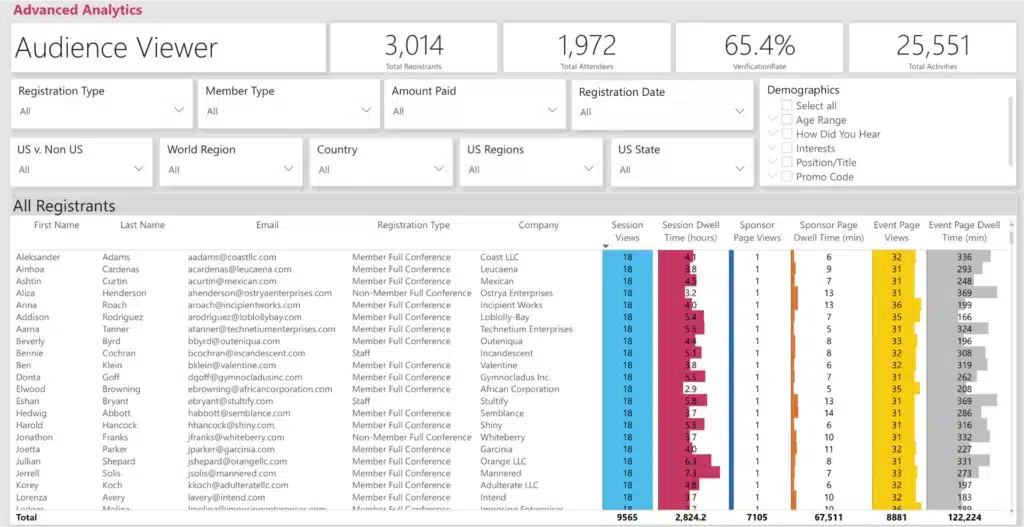 Event Insights at Your Fingertips
EVA provides a host of insightful event metrics powered by data analytics experts with event and meeting planner backgrounds. Transform and simplify event reporting by significantly reducing the load on your team, catering to custom event report generation after each event. EVA enables you to easily access advanced event metrics for each event right inside the virtual conference platform, making it unique in the ever-growing event tech platform marketplace.
Sophisticated Analytics for Virtual and Hybrid Events
Dive into in-depth reports that bring out every detail of your virtual or hybrid event and help you analyze how successful the event is. From audience engagement, sponsorship revenue and everything that happens after an attendee completes an event registration, including demographics data, EVA presents you with every possible combination of event metrics that any meeting professional  would love to see.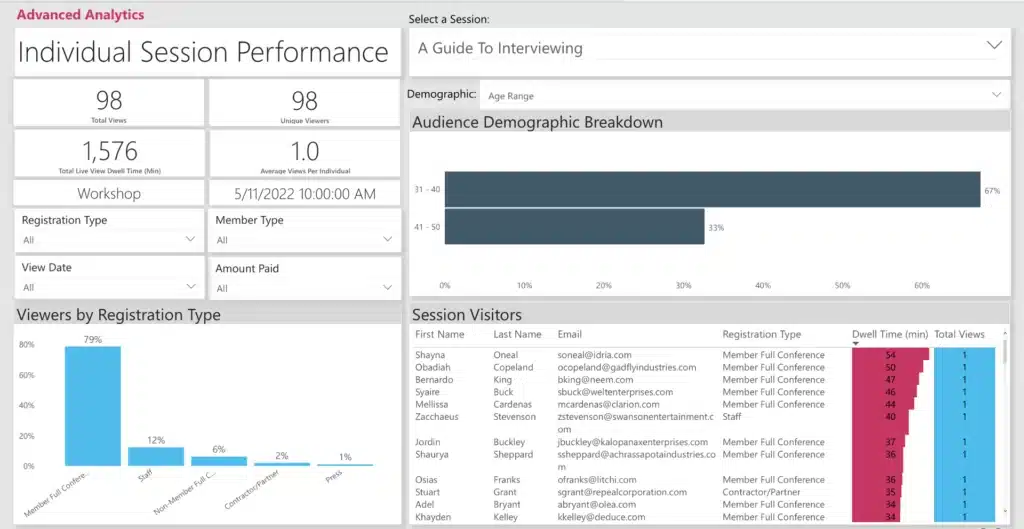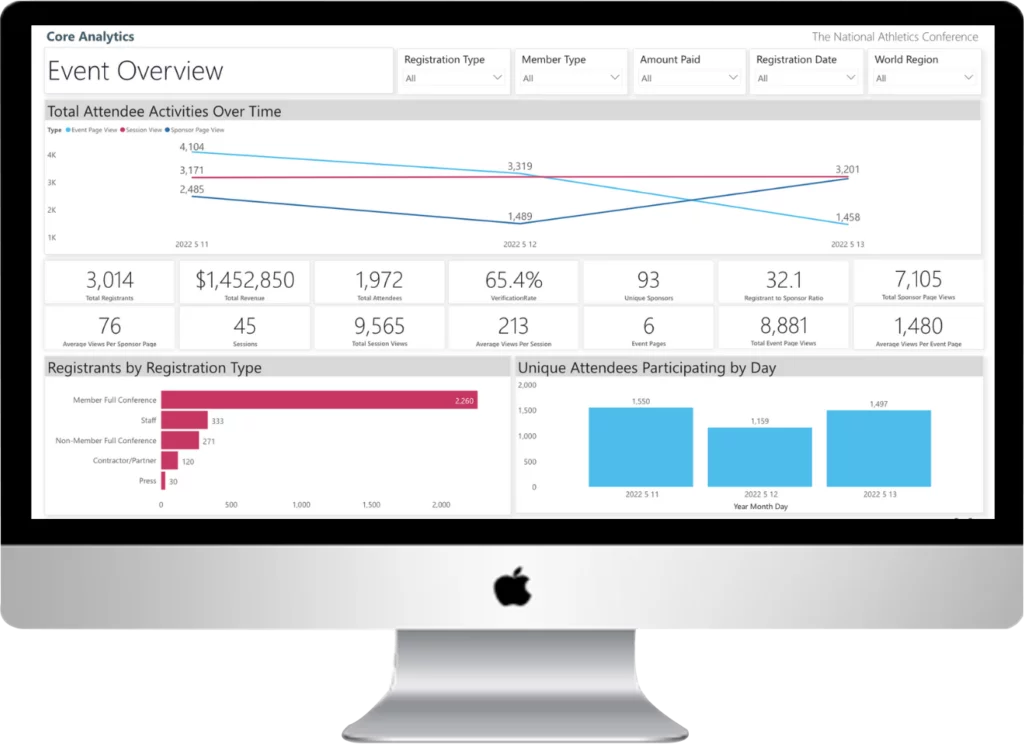 Overall event performance
Organizers want to understand their virtual, hybrid, or in-person events trajectory from post-event engagement to post-event tail via topline metrics, audience composition, and engagement snapshots.
Track the popularity of specific event sessions and engagement with all content. Uncover which audience segments engage across various program elements.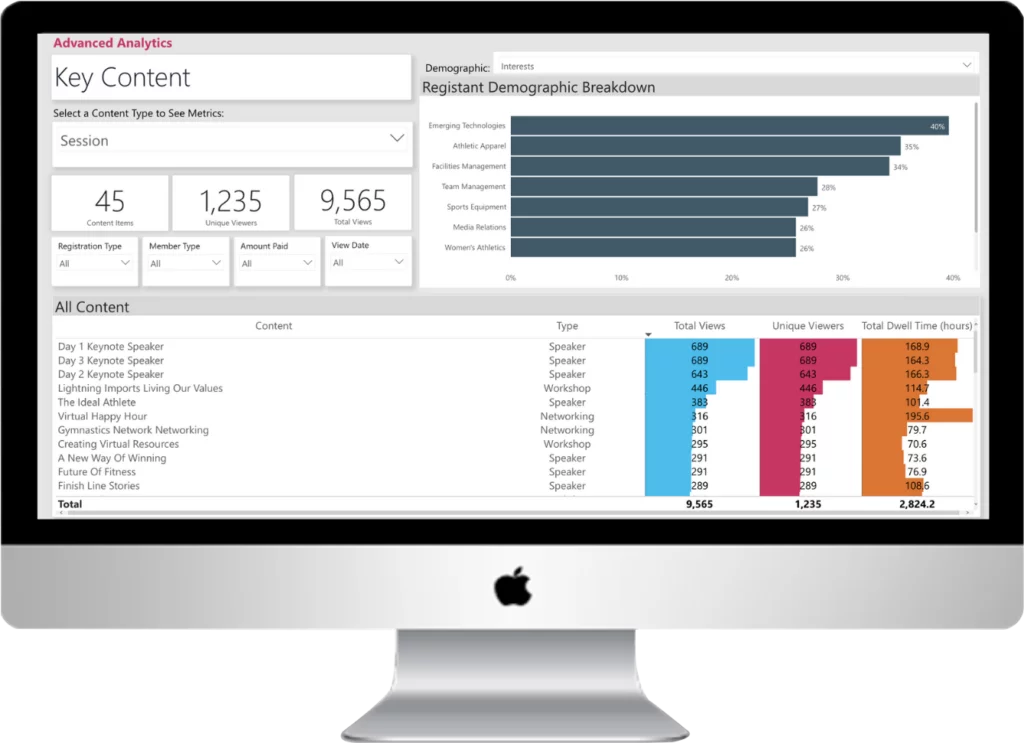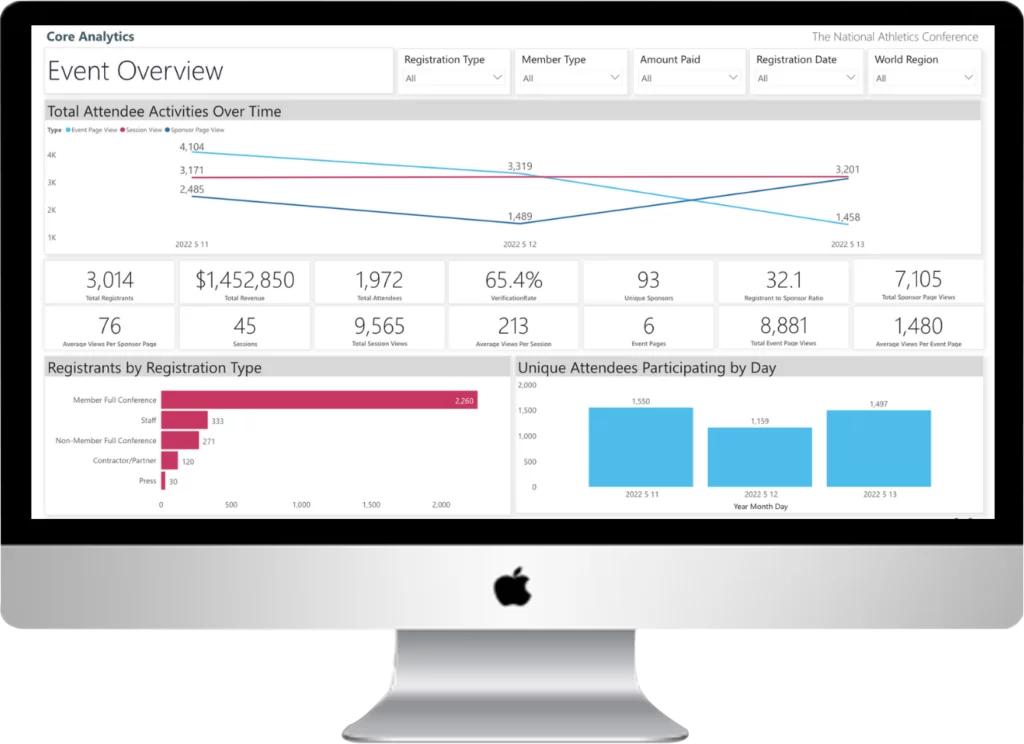 Sponsor and exhibitor ROI
Tell the event's story from each exhibitor's perspective, including their overall engagements, performance vs. event averages, and deep dive into the demographics of their leads.
Showcase the depth and breadth of the audience engagement with the virtual, hybrid, or in-person event elements and compare the engagement averages of different types of attendees.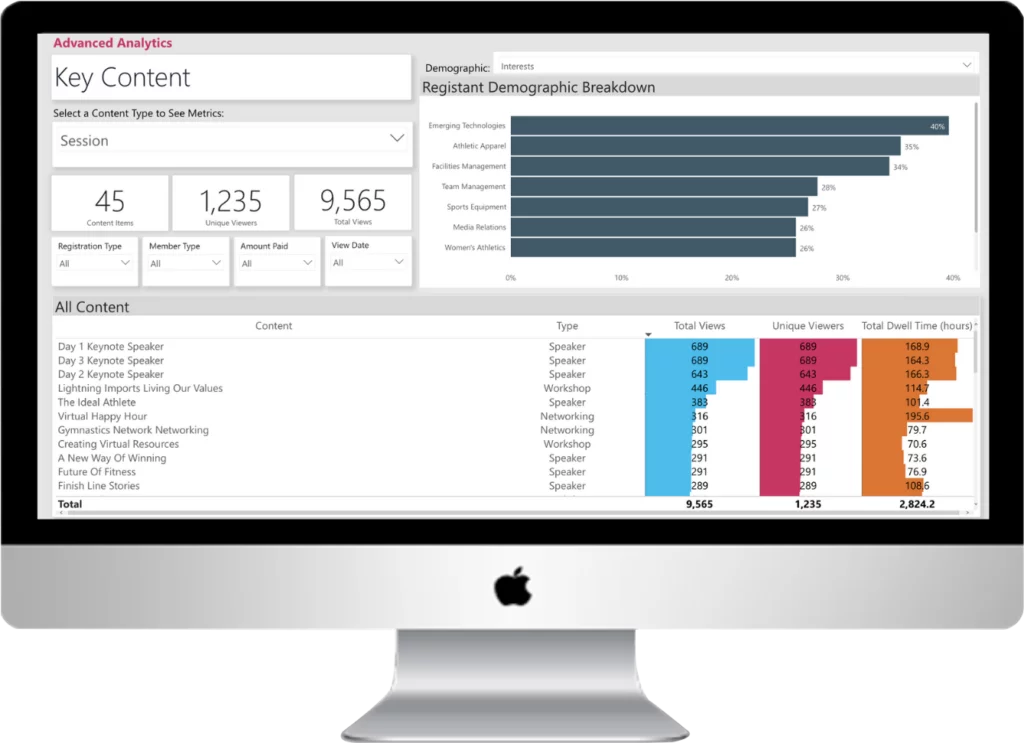 Leverage the Power of Advanced Event Metrics
Are you ready for next-gen event analytics and an elevated attendee experience?
Tap into EVA's white-glove services; we ensure that associations have smooth and reliable virtual and
hybrid event experiences. Customizable event packages tailored to your requirements.