The Best Event Management Tools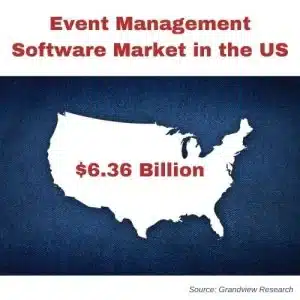 The event management software market in the US is a $6.36 Billion market With hundreds of software programs and tools, starting to research the best event management tool for you can seem like a daunting task. There's software for everyone to fit their budget, goals, skill sets, and technology stack.
How to Choose the Best Event Management Tools
Take your time in selecting an event management tool. Regardless of costs, you will be spending time on implementing and managing whatever software you choose. Your time is precious. Here are a few tips to consider when selecting your event management tool.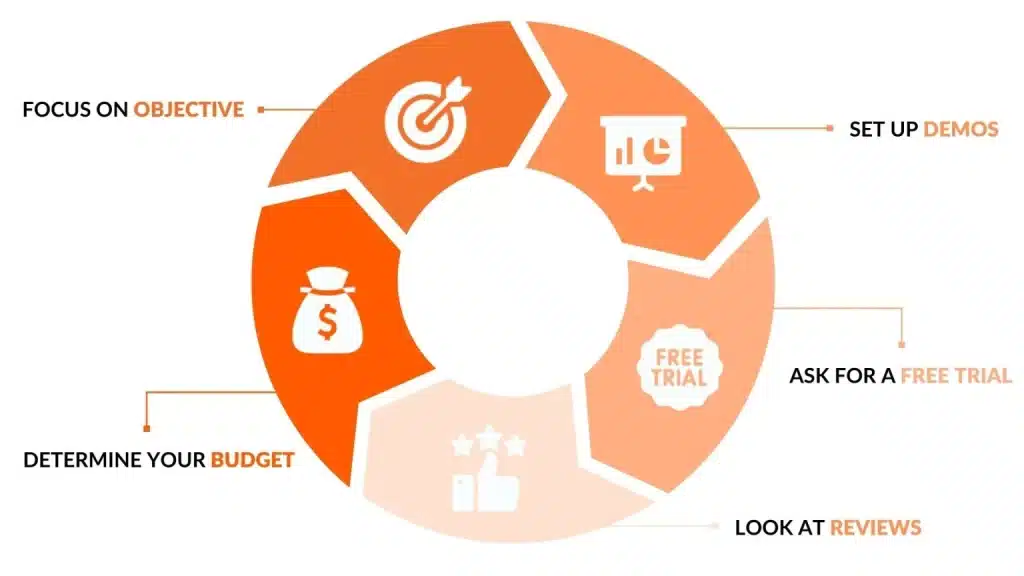 Determine your budget. Maximize your time and concentrate on solutions that fit your financial resources.
Focus on your objective. There is a tool for everything. Determine what problems you are trying to solve. Focus on what you need the most help with.
Set up Demos. Definitely ask the software company for a demo so that you can have a tour. A good company will be able to address your specific needs so that it is very clear how they can help you.
Ask for a free trial. Just like when you are buying a car, give your event software a test drive. See if the user interface seems intuitive. Try it from an attendee viewpoint to make sure it's the experience you want for your attendees.
Look at reviews. While review sites like Capterra are helpful, search social media and industry community discussion boards to see what other planners are saying about the software you are reviewing. Leading meeting planning community forums: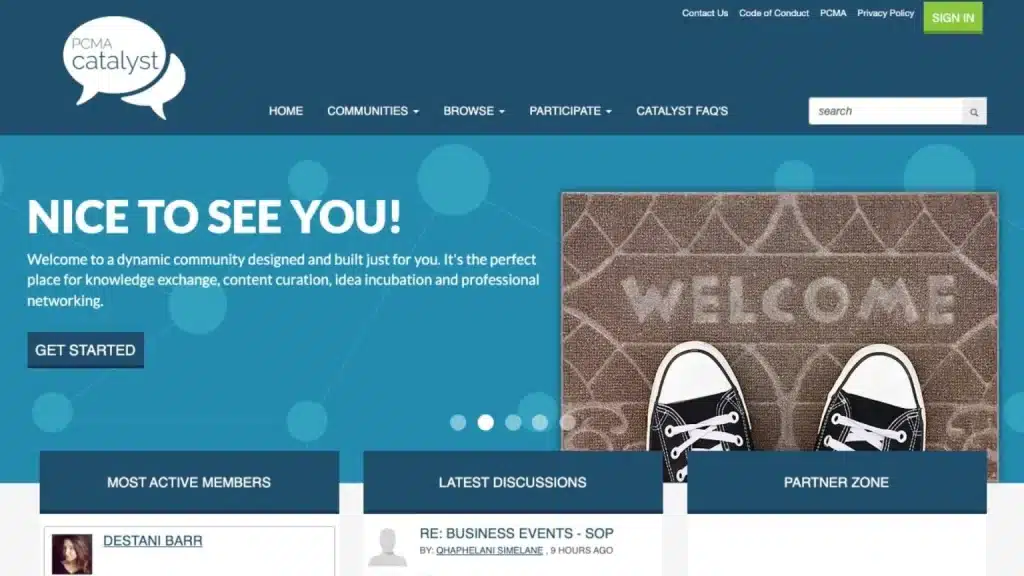 PCMA Catalyst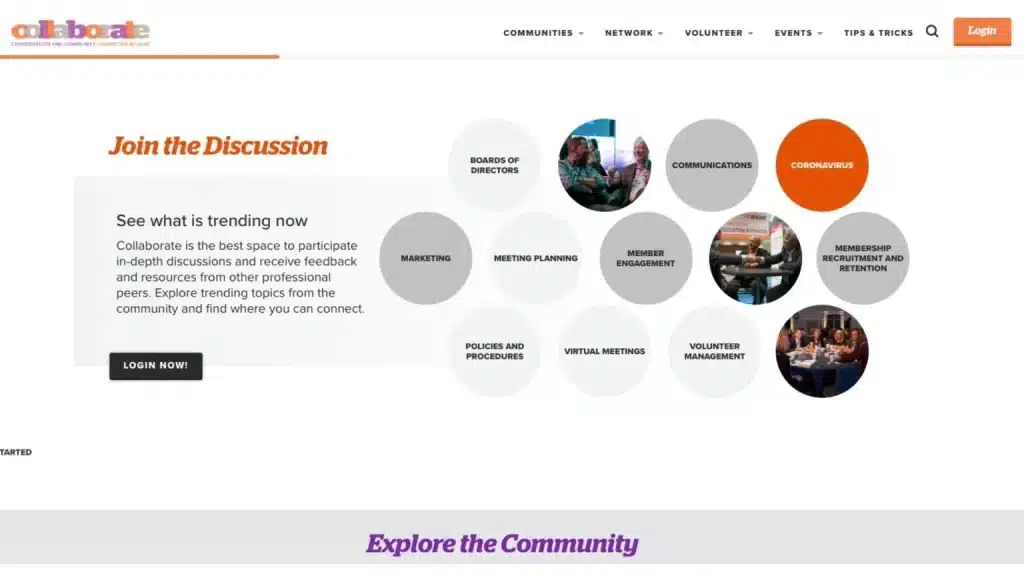 ASAE Collaborate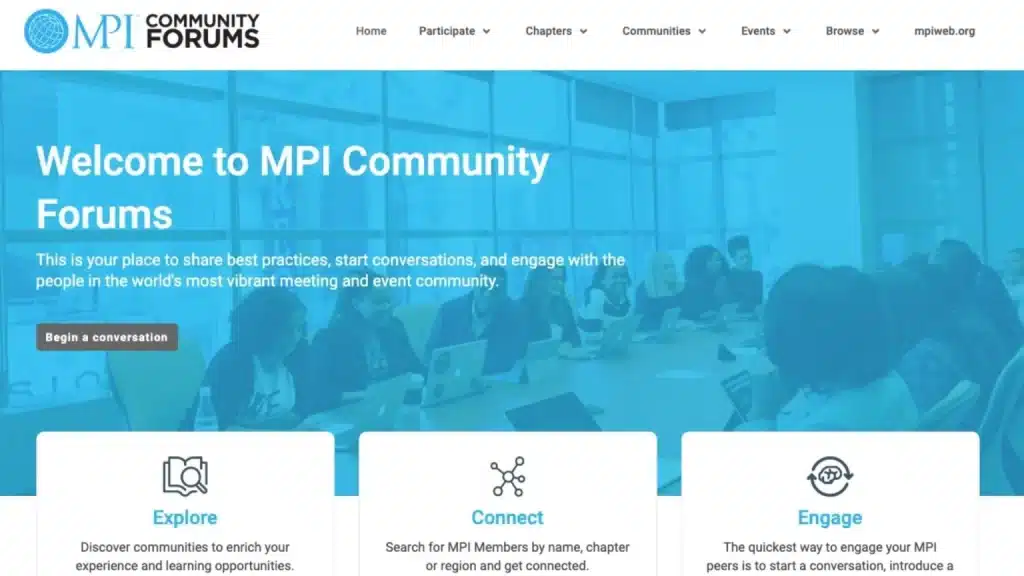 MPI Community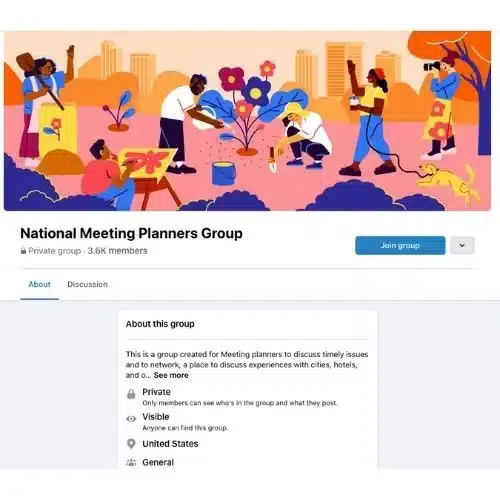 National Meeting Planner Facebook Page
Check Out the Top Event Management Tools
Allows you to host all your in-person, virtual, and hybrid events under one platform. Easily change your event from a live event to a virtual event and vice versa. EVA's platform collects data from all the attendee engagement happening on your event site. Use the data to build a more strategic event plan. You're not alone in the process, Team EVA will be with you every step of the way providing you with a dedicated team to help you when you need it the most.
Integrate your digital news into your event. Incorporate your social media interaction with Everwall. Whether in-person or virtually, social media walls provide attendee engagement opportunities before, during, and after your event
Event planning has many moving pieces with many people with different roles and responsibilities. Manage your project and teams with Monday's project management tool. Create your own template customized to the way your organization works or start with one created by others. Keep your events and teams on track.
Event technology has moved just one type of event. Aventri provides a software tool to manage your hybrid and virtual events. Integrations powers up this event management tool.
So much effort goes into planning an event. Software like Boomset can help with your on-site event experience ranging from on-site checking, badging, registration, and more.
Cadmium offers a whole suite of event management tools including registration, exhibit management, e-posters, on-demand libraries, and virtual event programs. You can choose one or several products that meet your organization's and event needs.
Cvent offers a comprehensive set of event management tools. Check out Cvent's Marketplace to source venues and find suppliers who can make your event come to life.
Visualize your event and meeting space with room diagrams. Social Tables has floorplans from venues around the world. Their easy-to-use diagramming software provides starting templates you can easily customize for your event.
This mobile app provides a user interface that is easy for your attendees to navigate. Guidebook provides integrations with APIs like SurveyMonkey and MailChimp that helps streamline your data and avoid duplication of effort.
Trello provides a great project management tool that is easy to use and customizable. Simply create task lists and subtasks with owners, deadlines, and notes all in one place. Does starting from scratch seem intimidating? Don't worry. Trello has a community-based template to use as a starting point. Keep your event and meeting planning organized.
You have your list of best event management software, what's next?
Before you start contacting software companies for demos or installing a free trial, stop and take a moment to think about what your needs are. Determine your needs based on different stakeholders:
Your organization overall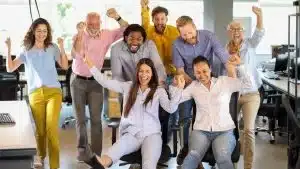 Determine what your goals are. For the goals that are easily attainable, the tools and processes you have in place might suffice. Analyze which goals are harder to achieve and what would help you move the needle to success. You can look for tools that will help you where you need them the most.
Your attendees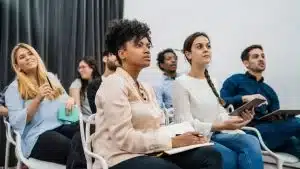 Evaluate what areas you would like to improve for attendees. Segment the attendee experience into three areas: pre-, during, and post-event. In each time period, you may identify one or more items that you need help with more than others including registration, attendee engagement, surveys, CE management, and more. Focus on areas where you can make the greatest impact and obtain a greater ROI.
Yourself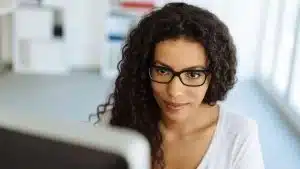 There's always tons to do and not enough hours to get it done. You can't get more hours in the day, but you can find tools that can make your job easier. There are tools that can help you manage your projects, share information with key stakeholders, collect and analyze data and deduplicate your efforts. Why struggle with software that isn't working for you. You can find software that's easy to set up and manage and provides you with what you truly need.
If you are looking for software that makes an impact with all your key stakeholders, take a look at EVA's All-in-One Events Management Platform. Team EVA's philosophy is that technology should make your life easier. Set up a demo today and find out how.