Create Immersive and Engaging Hybrid Events with Our Tools
Bridging the Gap Between In-Person and Digital Events
Create an immersive event experience that keeps your guests engaged before, during, and after the event.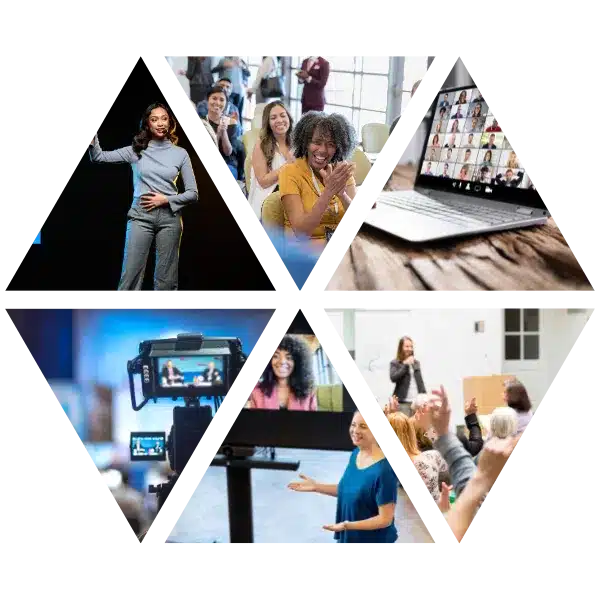 EVA is designed to integrate effortlessly with your existing event management software and tools, so you can effortlessly create a unified experience for your attendees. Whether it's for guest registration, agenda planning, or real-time updates, our solution ensures consistency and ease of use.
Interactive Engagement Tools
Keep your guests fully engaged with our interactive engagement tools that include  matchmaking, appointment setting, 1:1 video conferencing, and networking rooms. These features not only foster real-time interaction but also allow for valuable feedback and insights from your attendees.
Gain valuable insights through comprehensive analytics that track audience engagement, session attendance, content interaction, and overall event performance. EVA allows you to identify trends, measure event ROI, and make data-driven decisions for future event planning.
Extend Your Event Beyond the Ballroom
The increased reach of hybrid meetings enables organizations to address a larger group of stakeholders and attendees from around the world that span different distances.
Bring Your Event to Life with EVA's Hybrid Experiences!