How to Transition to Virtual Meetings When Meeting in Person Isn't Possible
What happens when plans for an in-person meeting come unraveled? Inclement weather and many other circumstances can destroy even the best-laid plans. While these situations are beyond our control, we are responsible for coming up with solutions. It is important to consider the options carefully. By employing the right strategies, we can easily transition to virtual meetings when meeting in person isn't possible.
Be organized from the start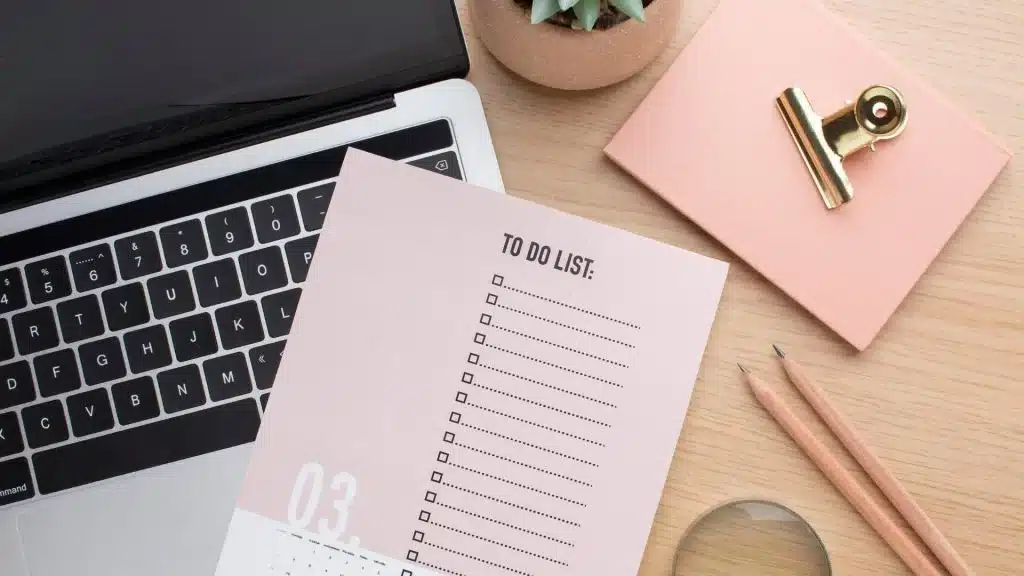 Preparation is key for meeting planners so being well organized is critical. When things don't go according to plan, being orderly can be a lifesaver. It's easier to change gears when there are methodical processes in place. Overall, organized systems make facing last-minute changes (like transitioning to virtual meetings) easier. Make the most of your time, increase productivity, and decrease stress using these tips:
Set up an electronic meeting file with subfolders for vendors, registrants, speakers, etc.
Arrange event-related emails using labels or folders.
Use the calendar for event-related meetings, deadlines, and reminders.
Assign at least one person as a backup who can access everything in your absence.
Clear clutter, update documents, and move files as necessary.
Create a master spreadsheet using separate tabs to document registrations, agendas, contact information, etc.
Store physical objects (name badges, materials, etc.) in one secure location.
Identify needs and find a virtual platform that fits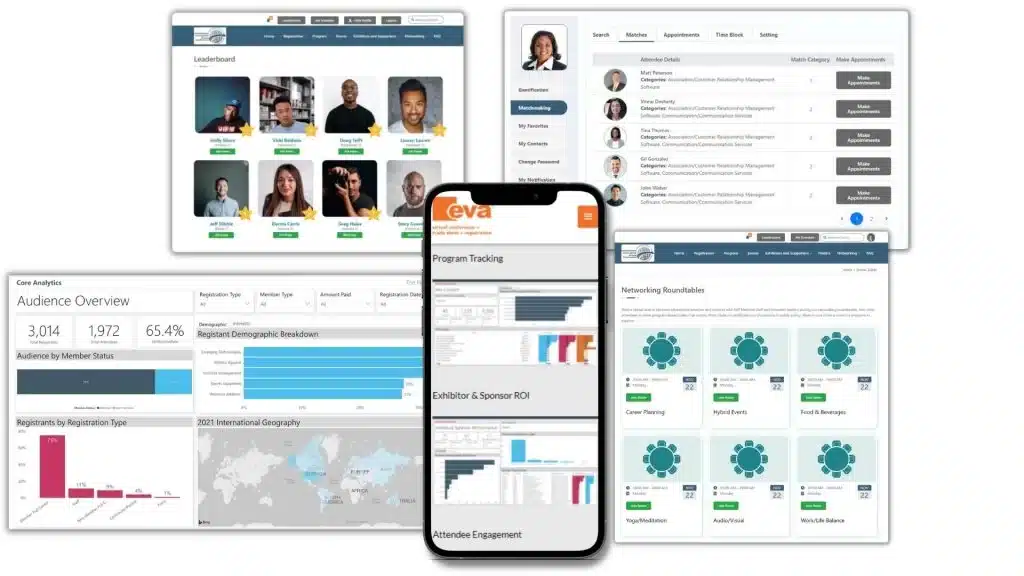 Virtual platforms help promote, execute, and manage online events. While this is true, not all platforms are alike. Support, customization capabilities, and functionalities come in all shapes and sizes. Before contacting any providers, determine what you wish to accomplish.
Start with deciding what virtual event format you want to use. Do you want to create a live, simulive, or hybrid virtual event? Do you want to convert the event to an on-demand format later? There are a variety of benefits for each type so make sure you know the differences.
The good news is that you do not have to reinvent the wheel. If you have decided to transition to a virtual meeting from an in-person meeting, you are off to a good start. As long as you have organized processes in place, the transition will be easier than you might think. This is especially true if you have customer relationship software because the bulk of your data is already stored electronically. The right online platform can integrate that data and spare you hours of manual effort.
Now is the time to define your ideal virtual meeting experience. In other words, think about parts of the in-person meeting that you want to recreate online. Anticipate audience expectations based on what you know about them. Use this information to pinpoint the features you will need to execute your ideal online event. Here are some features to consider:
Branding opportunities
Ease of use
Real-time assistance for meeting organizers and participants
Association Management System/Customer Relations Management platform integration
Breakout rooms, chatrooms, etc.
Dedicated tech support
Video and written content capacity and accessibility
Attendee schedule self-management
Sophisticated analytics (track engagement, ROI, and more)
Get the word out about the transition to virtual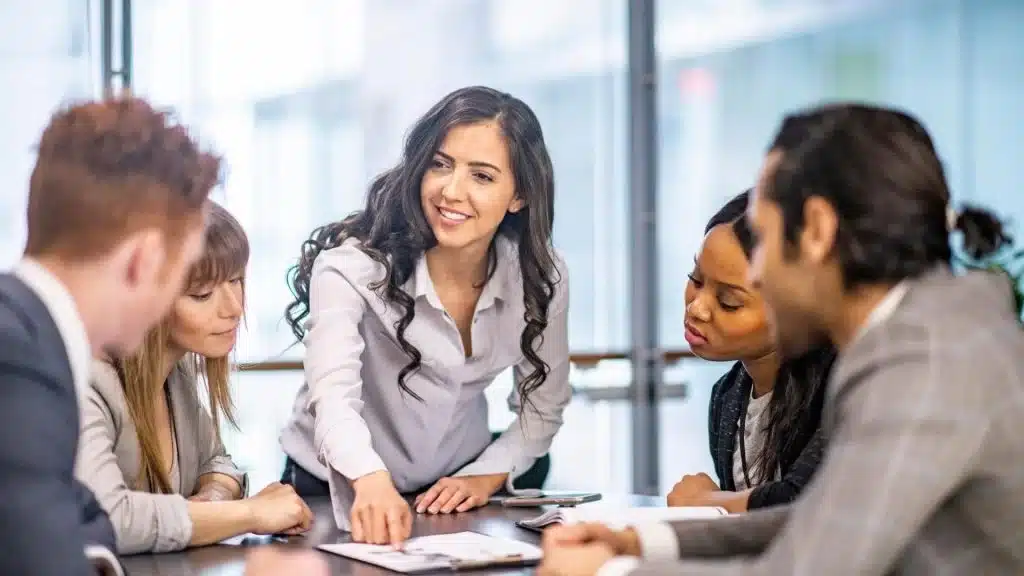 Communicate, communicate, communicate! There are many moving parts and many hands on deck. For this reason, you must notify everyone involved about the virtual transition right away.
Work to retain and recruit registrants. Influence people to participate with calls and personally addressed email messaging. Explain virtual meeting benefits, what to expect, and next steps. Be sure to update your website, too.
Remember, your employees are on the front line. Everyone must be ready for inquiries about the virtual transition. First, arm staff with updated meeting information to help them confidently answer questions. Secondly, provide written procedures for new transition-related processes. Thirdly, assign internal points of contact based on caller or inquiry type.
Reaching out to speakers, sponsors, exhibitors, and volunteers is just as important. Explain the transition, confirm their availability, and discuss the specifics of their virtual roles.
Expect the unexpected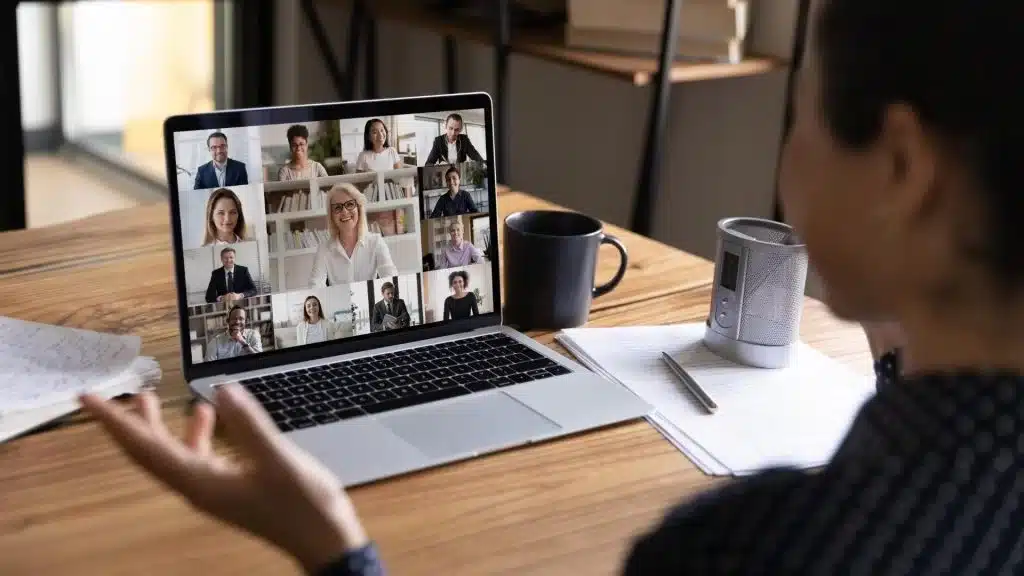 Murphy's Law says anything that can go wrong will, so always have a backup plan. When it comes to in-person meeting road blocks, the show can still go on. Do not cancel, disappoint registrants, or deprive your revenue stream. Instead, change your delivery method. Create value-added monetization opportunities and please members by converting your physical event to a virtual event. Consequently, deliver significant value, drive leads, and build an effective sales pipeline.
EVA has a "work smarter, not harder" philosophy. Learn how EVA can alleviate the technical burdens of transitioning to virtual meetings. Contact an EVA virtual expert today.