Easy access to registration and conference portal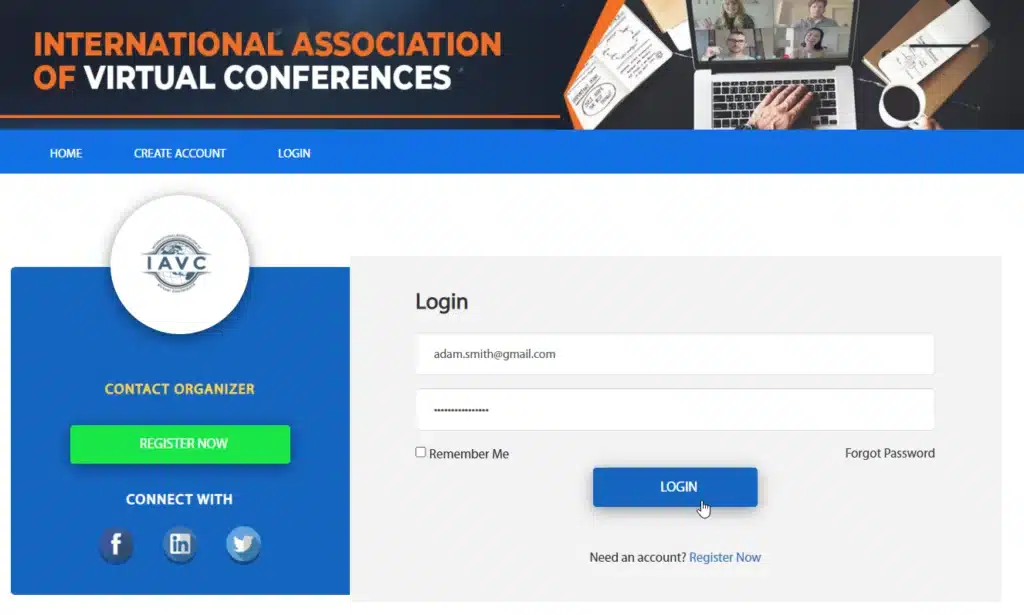 Single Sign-On for Your Virtual Event
Activate SSO with EVA so that your registrants can use their existing accounts to start their 

event registration

 journey. SSO allows EVA to verify and validate registrant's information. EVA offers Single Sign-On with your existing association management system (AMS) and customer relationship management (CRM) software and is fully integrated with the EVA 

virtual conference

 and 

trade show

 platform.
Simplify Access to Virtual Conference Platform
Easy access to your conference portal is the starting point for a successful event. Allow attendees to start their virtual conference platform with SSO. Instead of creating an additional account that attendees must create and manage, let them use their existing account with your organization. Providing easy access gives attendees a first impression that initiates a positive interaction with the platform.
Security Assertion Markup Language (SAML)
SAML stands for Security Assertion Markup Language. It is an XML-based markup language for security assertion. Known to be the most popular standard for SSO applications, SAML serves as an authentication standard between the service provider and the identity provider. 
A standard for token-based authorization and authentication on the internet, OAuth allows user information to be accessed by third-party applications to access users' information without exposing the users' passwords.
An identity layer that is built on top of OAuth 2.0 protocol. Apart from obtaining basic information about the end-user, it enables applications to validate end-user identity based on the authentication performed by the authorization server.
Association Management Systems
iMIS
Fonteva
Salesforce
Nimble
Wild Apricot
MemberClicks
123 Signup
MemberSuite
Personify
Gmail / Google Workspace / GSuite
iCloud