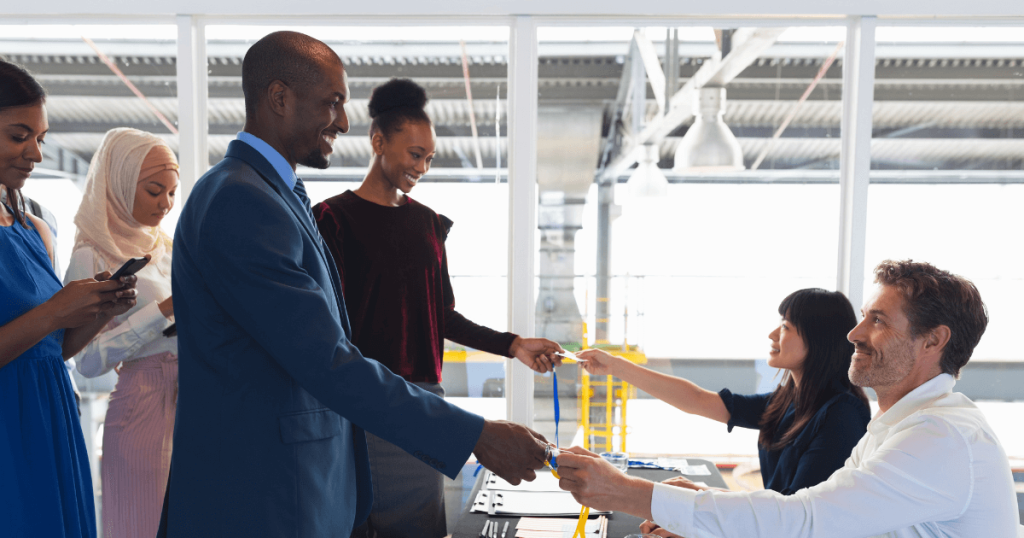 Ticketing and Event Registration Software for Nonprofits
When nonprofits seek event ticketing software, they face unique considerations compared to other sectors. Budget restrictions, donation tracking, and volunteer management are crucial in selecting the ideal software solution.
Fund event pages, ticketing pages, and ticket sales platforms should embody nonprofit values and engage supporters and donors. Finding the perfect event ticketing software for nonprofits requires understanding their unique needs and challenges.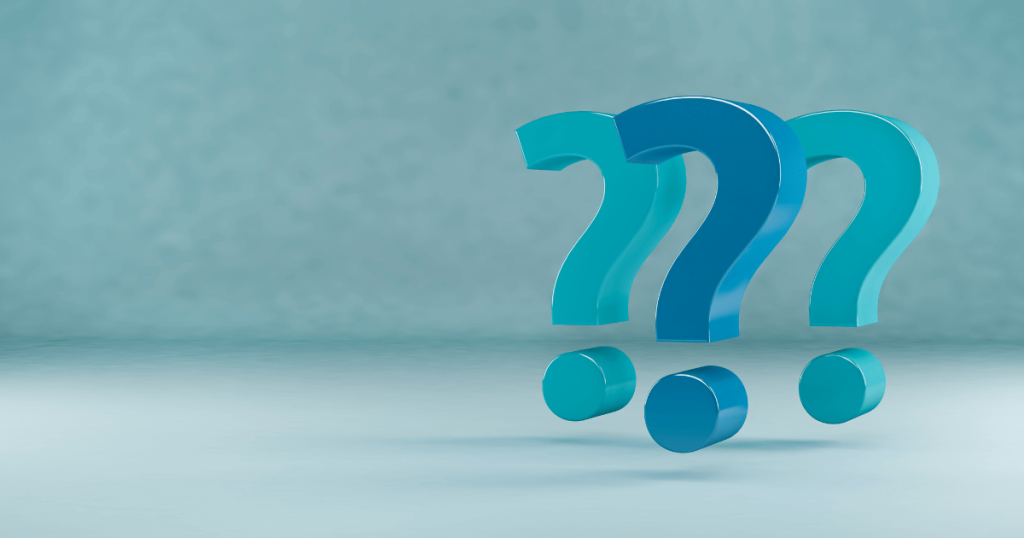 3 Questions to Ask When Comparing Nonprofit Event Ticketing Software
Thorough research is crucial when choosing registration software for nonprofits. By catering to specific requirements such as donation tracking and event organization, it guarantees that the software truly fulfills the intended purpose. This approach helps mitigate superfluous expenditures on features that do not contribute to the overall benefit.
It improves the experience for nonprofit teams, event attendees, new donors, virtual attendees, and supporters of virtual events, enhancing event management. Detailed investigation aids in selecting suitable and cost-effective event software, contributing to successful nonprofit events.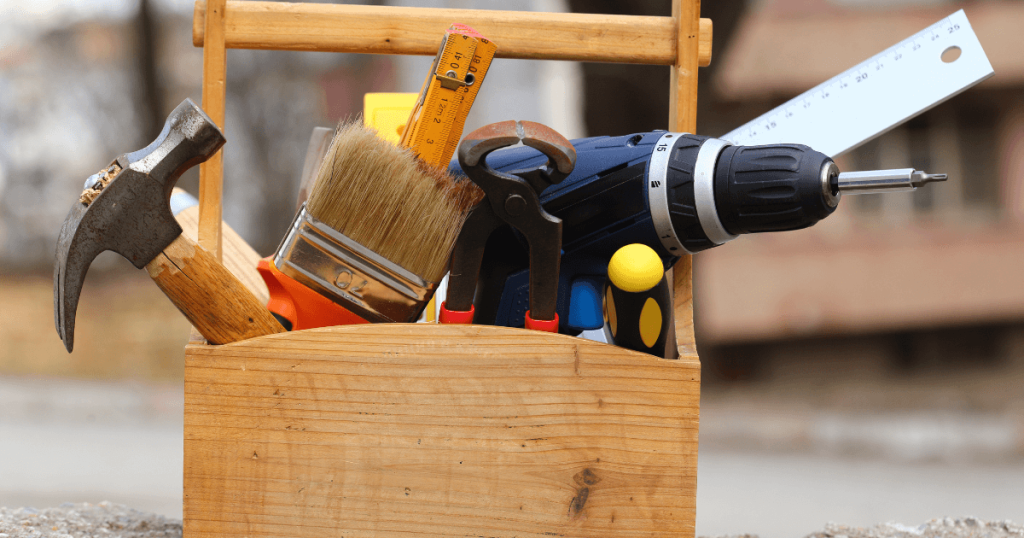 Does it have the tools you need? 🛠️
When assessing event ticketing software, nonprofits should look for specific tools and features that streamline and simplify event management.
First and foremost, nonprofits should consider options that offer comprehensive and easy-to-use event registration functionalities.
Secondly, fundraising and donation tracking tools are essential to monitor monetary contributions effectively.
Volunteer management, event promotion tools, and customizable virtual event pages can greatly enhance the event for organizers and attendees.
Lastly, event software and tools help attendees evaluate event success and make data-driven decisions for future events. Event organizers need to ensure that event tools and software can be easily scaled to handle events of different sizes and complexities, both online and in-person.
Is it easy to use?
Ease of use is a critical component when choosing ticketing software for a nonprofit organization. It is important to consider the ease of use and simplicity of the interface. This includes the ability to create, manage, and promote events.
Nonprofits should also look for software that provides clear, easy-to-follow instructions and robust customer support. Choose an easy-to-learn platform. This will allow staff to focus on their main tasks without wasting time and effort.
Additionally, make sure to verify if the software has a simple registration and ticketing process for attendees. This is important because it will directly impact the attendee experience and the success of the fundraising event.
Some event software and providers offer a free trial or demo. This is a great opportunity for event staff or nonprofits to test the platform. They can see if it is user-friendly and meets their needs.
What security measures are in place?
Assing event registration and ticketing software security is crucial for nonprofits to protect organizational and attendee information. Look for those selling tickets and software with robust data security protocols like end-to-end encryption. Ensure compliance with GDPR or CCPA and consider secure payment processing, two-factor authentication, and regular security audits.
Choose a provider that has a clear plan for dealing with data breaches. This will help build trust and make sure that the registration process for nonprofit events and ticketing goes smoothly.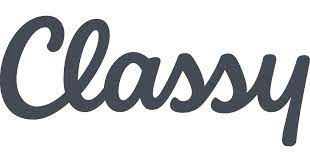 Pros of Classy
Features: Classy offers a wide range of tools for nonprofits, including event registration, ticketing, fundraising, and volunteer management. It's a one-stop solution for managing all aspects of nonprofit events.

The platform receives praise for its intuitive and easy-to-navigate user interface. This makes it easy for nonprofit teams to create, manage, and promote their events without needing extensive technical knowledge.

Robust Customer Support: Classy provides excellent customer support with quick response times. This ensures that we promptly address any queries or issues.
Cons of Classy
Pricing: Classy's pricing may be a deterrent for some smaller nonprofits with strict budget constraints.

Classy has many features, but some users find them overwhelming and need time to learn how to use them.

Limited customization options may not meet the unique needs and branding requirements of all nonprofits using Classy for event pages.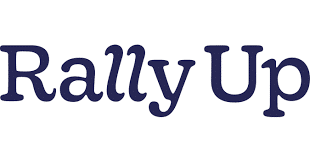 Pros of RallyUp
RallyUp is easy to use. It has a simple interface. This interface makes setting up and managing events easy. Even non-tech-savvy users can use it.

There are many ways to raise money on the platform. These options include raffles, auctions, and peer-to-peer fundraising. They provide flexibility for reaching different fundraising goals.

RallyUp has strong reporting tools for nonprofits to analyze event performance and make data-driven decisions.
Cons of RallyUp
RallyUp has limited customization options for event pages and fundraising campaigns, which may not meet organizations' branding needs.

Learning Curve: Some users find it challenging to navigate the different fundraising options on the generally user-friendly platform.

Customer Support: Some users have pointed to occasional delays in response time from RallyUp's customer support team.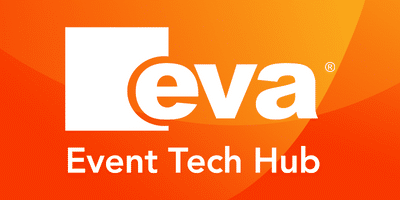 Pros of EVA Event Registration
EVA simplifies event registration, making it easy for people to sign up for nonprofit events and for organizers to manage attendees.

Integrated Payment Processing: The software integrates payment processing, allowing for smooth transactions within the platform itself.

Customizable event pages allow nonprofits to personalize and match them with their branding and specific event requirements.
Cons of EVA Event Registration
EVA lacks many fundraising tools, unlike its competitors. This may not be ideal for nonprofits looking for a complete fundraising solution.

EVA doesn't have staff for event registration. Nonprofits must find and handle their own team for check-ins and support at the event. This could increase the administrative burden and staffing costs for organizations hosting large-scale events.

The Basic Module lacks virtual tools. Nonprofits may need an additional module from EVA, which could lead to extra costs and integration challenges.

Pros of Givebutter
Givebutter: Simple interface for nonprofits to effortlessly set up and manage fundraising events.

Fundraising Options: The platform provides various fundraising options, such as campaigns, events, and team fundraising, offering flexibility to meet each nonprofit's unique needs.

Simple Pricing: Givebutter simplifies costs for nonprofits with transparent pricing and no fees for donors.
Cons of Givebutter
Lack of Volunteer Management: Givebutter, unlike some competitors, lacks a dedicated volunteer management feature. This can be challenging for nonprofits that rely heavily on volunteers.

Givebutter provides reporting tools. However, users have requested more comprehensive analytics for better insights into donor behavior and campaign success.

Limited Customization: Users may find the campaign and event customization options somewhat restrictive, lacking full alignment with their organizational branding.

Pros of PledgeIt
Seamless Integration: PledgeIt's primary advantage is its seamless integration with Zoom, permitting nonprofits to fundraise directly in Zoom calls. This makes it easy for organizations to conduct virtual fundraisers.

Easy-to-Use: The platform is easy to use, enabling nonprofits to create and manage fundraising campaigns without technical expertise.

Variety of Options: PledgeIt offers various fundraising options, including individual and team campaigns, to meet diverse fundraising goals with flexibility.
Cons of PledgeIt
Limited customization: Some users have found PledgeIt's fundraising campaign options lacking in customization, possibly not meeting unique branding requirements.

No Volunteer Management: PledgeIt lacks dedicated volunteer management, unlike some competitors. This might be a disadvantage for nonprofits heavily relying on volunteers.

Weakness of Tools: PledgeIt's reporting tools could be more comprehensive, offering deeper insights into donor behavior and campaign success.

Pros of Funraise
Range of Tools: Funraise offers a range of fundraising tools for nonprofits, including donation forms, peer-to-peer fundraising, and event ticketing.

User-Friendly: The platform is loved for its user-friendly interface, allowing users to effortlessly create, manage, and track campaigns.

Robust Reporting Features: Funraise offers comprehensive reporting and analytics tools, providing deep insights into campaign performance and donor behavior.
Cons of Funraise
Funraise can have a steep learning curve for some users, especially those without technical expertise.

Pricing: While Funraise provides a robust suite of features, its pricing may be a hurdle for smaller nonprofits with limited budgets.

Customer Support: Some users have mentioned occasional delays in response from Funraise's customer support team.

Pros of OneCause
Feature-Rich Platform: OneCause offers a plethora of features including mobile bidding, online auctions, peer-to-peer fundraising, and event management, catering to a wide range of nonprofit fundraising needs.

User-Friendly Interface: The platform has an intuitive and straightforward interface, enabling users to easily create and manage fundraising campaigns.

Comprehensive Reporting Tools: OneCause offers detailed reporting and analytics, providing vital insights into campaign success and donor behavior.
Cons of OneCause
High Cost: OneCause's substantial suite of features comes at a price, making it a potentially expensive option, especially for smaller nonprofits.

Limited social media integration: Users say OneCause lacks strong social media integration, which limits fundraising campaign reach.

Learning Curve: While OneCause is user-friendly, its extensive features may require some time to get used to, especially for new users of digital fundraising platforms.
In conclusion, each of these event management software platforms offers unique benefits and potential drawbacks that nonprofits must consider based on their specific needs.
Factors like budget, volunteer management, customization, and reliance on social media or video conferencing impact the choice of event management software.
Nonprofits should carefully evaluate event management software that aligns with their fundraising goals and operational practices. This includes assessing attendee management tools and check-in processes.
---
Navigating the world of event management can be challenging, but with a reliable and versatile platform like EVA Event Registration, your next event is set for success. EVA is not just another name in the list of top event ticketing software; it's a comprehensive solution designed to cater to a myriad of events – from conventions and seminars to hybrid and free events. It seamlessly combines the best features of convention registration software, meeting registration software, and seminar registration software.
EVA's robust event registration technology and event management software streamlines the entire process of managing and marketing your event. Whether you're planning a small gathering or a large-scale conference, EVA's user-friendly interface, advanced features, and top-notch support make it one of the best online registration platforms available today.
Don't just take our word for it, experience the EVA difference for yourself. Make your next event a remarkable one. Choose EVA—the best event registration software for your event needs. Start your free trial today!