SSO for Event Registration Platforms: Easy and Secure
Your event registration portal is the first impression of your virtual conference and association, making it necessary to have a smooth login process. In today's digital environment, consumers are used to quickly signing on with their social media and email accounts. It's only natural for your members to expect the same experience every time. This is where Single Sign-On (SSO) comes in handy and makes its way into the leading registration software options.
EVA welcomes Neeraj from Aplusify to discuss whether SSO is suitable for your event registration process.
Join us as we discuss:
Different ways to incorporate SSO
What to expect after you activate an SSO process
Implementation methods

Neeraj Garg, COO, Aplusify
Connect on LinkedIn
For 20 years, Neeraj has worked alongside a multi-talented team to help associations and nonprofits drive digital transformation within their organization, enabling them to be more innovative, agile, and donor/member-centric. As Aplusify's COO, he leads an internal task force that shares lessons learned, best practices, and practical applications related to associations and nonprofits. With 200+ developers by his side, Neeraj provides clients with the resources and capacity to power up their teams.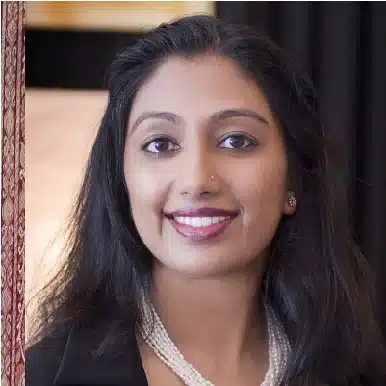 Vinnu Deshetty, CEO and Founder, EVA Event Tech Hub
Connect on LinkedIn
Vinnu Deshetty is the Founder and CEO of EVA – Event Tech Hub helping clients embrace digital tools that improve their attendee experiences while making the meeting planner's job easier. With over 25 years of meeting and conference planning experience in the association and nonprofit industries, Vinnu brings a unique understanding of both the tech and event planning worlds. Vinnu focuses on making tech accessible and productive for meeting planners. She leads development teams to bring a sense of humanity to AI development making EVA's technology a reality that is easily implemented and activated. Raised as a coal miner's daughter in western Kentucky, Vinnu stays true to her southern roots by valuing community in both her personal and professional lives. She obtained a Bachelor of Science from Vanderbilt University and a Master of Public Administration. Vinnu now works and resides in the Washington, DC area.
EVA makes meeting and learning online easy, productive, and memorable with the latest event technology tools. We have learned a lot throughout our journey and would love to share the best practices and lessons with event and meeting planners. Our webinars provide you with the right set of "event tools" in the form of tips, recommendations, and lessons learned to optimize your event experience further and cater to a wider audience.