If the lessons of the past few years have taught event planners anything, it's that as event technology advances and changes, we must be able to respond to the environment. Associations, which are often considered to be slow to adopt new technologies, are now searching for platforms to streamline their events and make them more efficient for attendees.
COVID-19 made the shift to virtual events crucial for associations to retain revenue and engagement from the lifeblood of their organizations – events. As we enter into a new era for associations, virtual event platforms will continue to be a go-to solution for organizations looking to connect with their members in new and innovative ways. Here's what you need to know about making the switch to stay ahead of the curve.
But, you might be thinking, "now what?" Maybe you chose your virtual event platform with the best data you have available a few years ago, but they're not the right solution for you now. As things have calmed down, organizations are choosing a mix of physical events, hybrid events, and virtual events. As these become a staple in your event planning mix, you may be looking to make a change in virtual event platforms.
By the time you make it to the bottom of the page, you should have answers for how to choose a virtual event platform in 2022!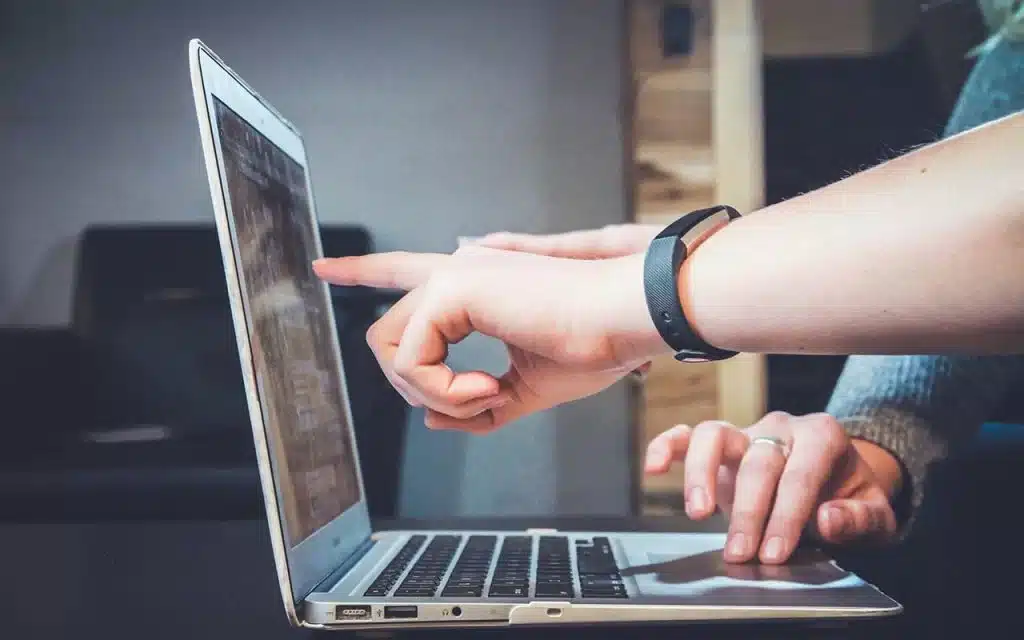 How to Choose A Virtual Event Platform
First and foremost, take an opportunity to take a deep breath. The last few years have been a whirlwind for event organizers, and being tasked with finding the right virtual event platform while under a time crunch and learning curve has no doubt been challenging.
Now, are you move forward, you'll want to find the right platform that can work with your team to create virtual and hybrid events that serve your attendees. Here are a few of the key features you'll want to look for when selecting a virtual events platform:
Ease of use
One of the most important factors to consider when choosing a virtual event platform is how easy it is to use. You'll want to make sure that the platform you choose is user-friendly and designed with the attendee experience in mind. The last thing you want is for your attendees to feel frustrated or overwhelmed when trying to navigate your event.
Scalability
Another important factor to consider is scalability. As your association grows attendance in your virtual events, you'll want a virtual event platform that can grow with them. Look for a platform that offers the ability to scale up or down depending on your needs.
Rich media support
Most virtual even platforms in 2022 have some degree of rich media support. When you're looking for a virtual event platform, you'll want to make sure that it offers the right amount of rich media support for your needs. This means that the platform should be able to accommodate a variety of content types, such as video, audio, and text. You'll also want to make sure that the platform can handle live streaming capabilities.
Consider the above where we talked about the scalability of your virtual event software. If your events become more complex and more robust rich media support is needed, and you need to be assured that the capability exists. The key to a virtual event strategy that can stand the test of time is aligning with a flexible and capable provider.
Multi-device support
Your virtual event isn't just being viewed on a computer or in a conference room anymore. You need to make sure that the virtual event platform you choose can be accessed from a variety of devices, including laptops, smartphones, and tablets. This will ensure that your event attendees can participate in your event from anywhere in the world.
Moreover, unlike the in person event experience, your competition for keeping someone engaged is as stiff as it ever has been. A virtual event needs to be portable so that it can be convenient to attend for the event attendee.
Competition for Attendee Attention Increases
Things just got serious. It can be tough enough to lure someone to your booth away from competitors on the floor and away from sessions at the meeting. Now, the competition is even more daunting. Between sessions, attendees aren't confined to an expo hall or hotel – they may already be at home.
Your new competition includes mowing the lawn, taking care of children, and reruns of Judge Judy, just to name a few. Developing the value proposition for getting individuals to your booth is more important now than ever.
Cost
Of course, you'll also want to consider cost when choosing a virtual event platform. Make sure to compare the prices of different platforms before making a decision. You'll also want to consider whether or not the platform offers any discounts for associations.
Choosing the right virtual event platform can be a big decision, but it's one that can help your association stay ahead of the curve.
Also, consider costs aside from how much the virtual event software costs when making your choice. Think about the switching costs and if all of the software you need can integrate into your new video platform.
Engagement tools
Engagement is the name of the game, so when you're considering a virtual event platform, you'll want to make sure that it offers a variety of engagement tools. This includes features like gamification, attendee matchmaking, appointment setting, 1:1 video conferencing, polls, and any other engagement tools that add to your virtual event. A good rule of thumb is to consider how you can bring as many of the best elements from a live event to the virtual event space. You'll also want to make sure that the platform offers social media integration. This will allow your attendees to share their experiences with their networks.
Integration capabilities
Virtual event platforms are rarely standalone solutions. When considering changing your virtual event platform, you'll want to make sure that it offers integration capabilities. This means that the platform should be able to integrate with your association's existing systems, like your AMS or website. This will allow you to seamlessly connect your event with your other marketing channels.
We recommend taking a holistic look at your entire virtual event tech stack. Will you be doing event marketing? What does your event registration process look like? Will you be doing a hybrid event? Will you be offering pre recorded content? By considering these questions and others like them, you'll be able to better determine which software solution can support your future events.
Customer support
Let's face it, virtual event planning in the association space is new and can feel daunting. But, whether you're new to the virtual event platform game or are a seasoned veteran, you'll want the best customer service possible.
So, if you have any questions or problems, you'll be able to get help from a live person. Look for a platform that offers 24/7 customer support, because virtual events make not always fit in the neat 9-5 schedule.
A note of caution – many virtual event platforms may offer customer service as part of their offering, but not all service is the same. Look for a virtual event platform like EVA, where white glove service is at the center of the offering for virtual conferences.
Security and privacy features
Lastly, when you're looking for a virtual event platform, you can't skimp on the security and privacy features. This means that the platform should have measures in place to protect your attendees' personal information. Look for a platform that offers encryption capabilities and the ability to create private events.
Make sure any of the virtual event platforms you are considering use SSL, and encryption, and are using current versions of plugins. If your organization has IT professionals on staff, this is an important conversation to bring them in on.
The benefits of using a virtual event platform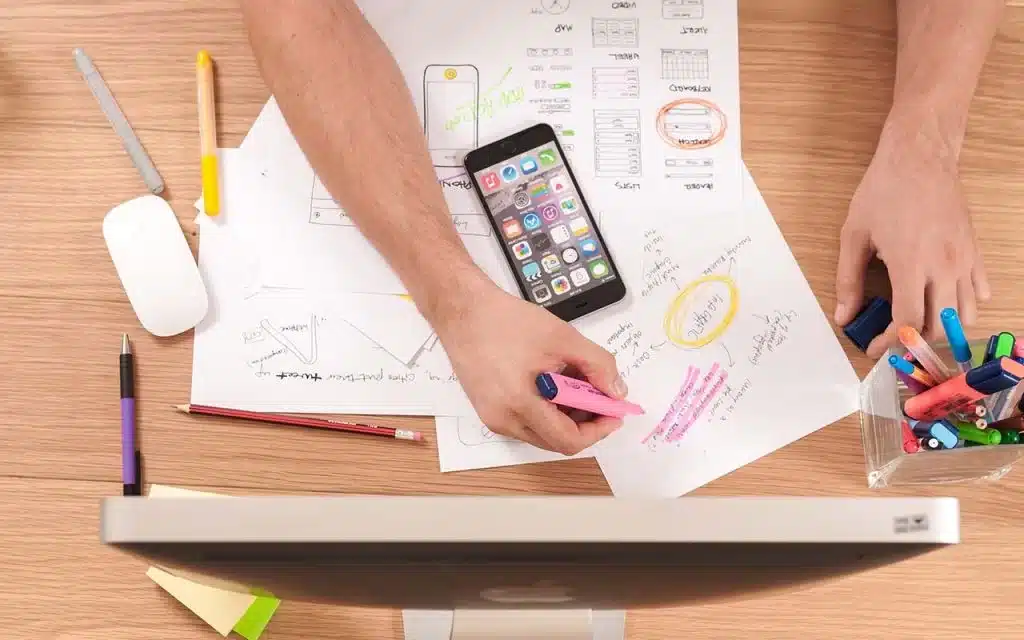 While many associations may have some hesitancy to make the move into online events, many event organizers have found the move to the virtual space to be a great opportunity for attendees, sponsors, and exhibitors. In fact, there are a number of benefits that come with using a virtual event platform. Here are just a few:
Increased reach
The in-person experience has been considered the gold standard for association meetings, but it does come with its. One of the largest barriers is the ability to get everyone from their homes to a physical event venue. A virtual event platform can help you reach a global audience (if you wanted to).
Previously, your event marketing might have needed to sell your target audience on attending a specific location. With virtual events, you can focus more on marketing the content of the entire event.
Lastly, your exhibitors can benefit from the increased reach of an online event. With the right platform, your virtual trade shows can drive more booth visitors, create authentic human connections, and deliver leads, all from a customizable virtual exhibit hall.
Improved engagement
Let's not deny the fact that attendee engagement is a major concern when moving from an in person event to a virtual conference. And certainly, some major audience engagement activities are impossible to recreate with a digital event.
But, virtual conferences, as well as hybrid events, can offer unique engagement opportunities that are often not part of in person events. With the expanded reach of virtual events, powerful features on your virtual platform, like matchmaking, 1:1 video conferencing, polls, and virtual booths from vendors can offer a variety of opportunities for attendee engagement. Plus, virtual events off a unique opportunity for attendees to share their experience on integrated social media channels.
The reality is that a successful event is largely based on how well your organization can engage attendees – and the best way to provide that engagement is with a feature-rich virtual event platform.
Increased flexibility
A virtual event platform gives you the ability to scale up or down depending on your needs. This means that you can create small, intimate events or large, flagship events. This can help your organization control costs and provide the appropriate amount of power for your event team.
Many virtual event platforms will also support your organization in creating a hybrid event that mixes best of a virtual event and an in person conference. This allows you to provide all of the amenities to both those who are able to attend the conference in person and those who choose to attend virtually.
You can also provide an array of options for how attendees interact with content. You can support on demand content, allow in person attendees to engage in breakout sessions with other attendees who can't attend in person.
Even if your organization still primarily anticipates hosting live events, partnering with one of the virtual event platforms that specialize in associations, like EVA, can aid in your event's success and open your organization to a more global community.
Lower costs
There isn't much more important than the bottom line. While associations relish the opportunity to come together in a common space, sometimes it makes more sense fiscally to leverage technology to bring attendees together. A virtual event platform can help you save money on event costs, venue fees, travel costs for staff, decor, etc.
And, the lower cost for your virtual event don't just benefit the association. Attendees and exhibitors alike are able to cut down on their costs while also realizing the benefits of high-quality virtual meetings, educational sessions, and customizable virtual booths.
Enhanced Data Insights
In today's digital climate, one of the largest bonuses of hosting a virtual conference is access to data. When you choose a well-integrated virtual event platform, your data can inform you post meeting communications, help your sponsors and exhibitors get value from their target audience, and learn how you can optimize your event management.
Data has become one of the most desired currencies in today's landscape. Whether you're gauging traffic to virtual booths, testing engagement features, or planning your next event, having the right virtual event platform that understands the importance of data and how it fits into your overall strategy is essential.
Questions to ask vendors before making a decision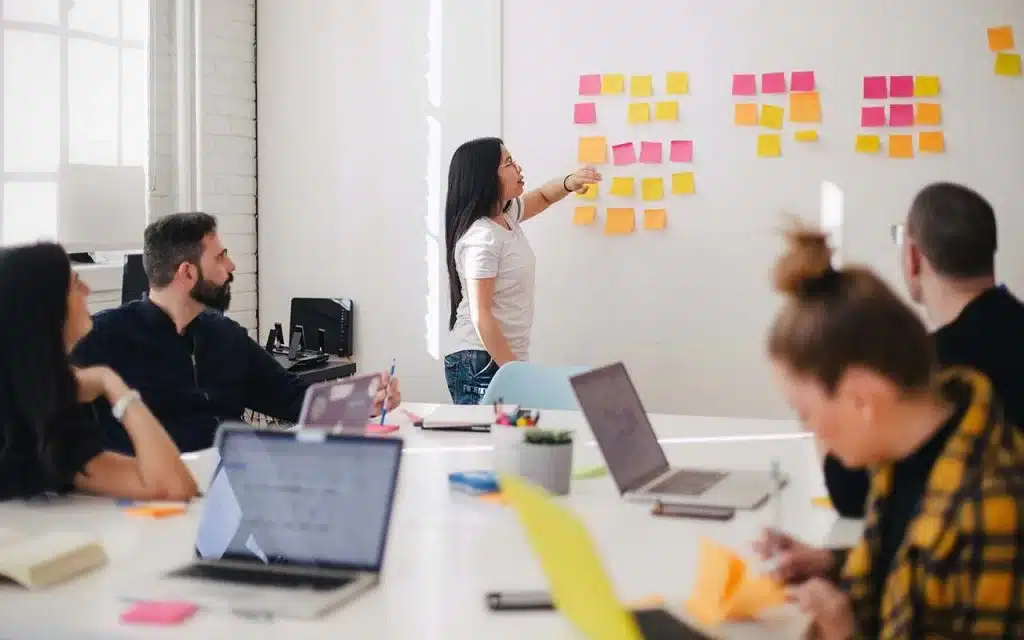 When you book a demo with a virtual event platform, you'll likely find that everyone believes they have the right solution for you. But, is that really true?
You should be willing to ask probing questions to get to the bottom of it. When you're assessing a virtual event platform, there are many questions you'll want to ask vendors before making a decision. Here are just a few:
What features does the platform offer?
What sets you apart from your competitors?
How much does the platform cost?
What does your customer support look like?
Will your platform support a hybrid event?
Can I check your references?
Of all of the questions you could ask, we strongly recommend that you at least check in with one or two references. Preferably, you should ask for someone with similar industry experience.
Once you've asked these questions, you'll be able to narrow down your options and find the right platform for your needs.
The future of virtual events
The COVID pandemic has forced many organizations to confront the future of virtual events. And, for some, that's been a difficult thing to do. But, as we've seen in the past year, virtual events aren't going anywhere.
In fact, according to Skift Meetings, virtual events are here to stay. The study found that virtual events will continue to grow in popularity, with 57% of event professionals saying that virtual conferences can fulfill most of their meeting needs.
As we move into the future, it's important for organizations to start thinking about how they can use virtual events to their advantage. And, choosing the right virtual event platform will be a crucial part of that process.
EVA is the perfect virtual event platform for associations. With over 10 years of experience working with associations, we understand the challenges you face and the needs of your attendees. Contact us today to book a demo and learn how the right virtual event partner can help your association meet its objectives.