Event Management Strategy Has Shifted
If your head is spinning from the unprecedented changes that have occurred in the association event industry in the past few years, you aren't alone. As legacy event management strategies were pushed to their breaking point, organizations sought ways first to go virtual, and then go hybrid to meet attendees' evolving expectations. And, while attendees now have a new set of expectations around in-event experience – the importance of a streamlined event registration process looms large.
Registration is the lifeblood of any event. A good registration process can make a great first impression and set the tone for attendee excitement and engagement. Conversely, a subpar event registration process can frustrate attendees, and can even impact registration numbers. We've observed a 5-9% decrease in conversions from a suboptimal event registration strategy.
One thing is certain, a well-constructed, user-centric meeting registration process is a crucial piece to the success of your meetings. And, while there is no one-size-fits-all approach to successful event registration, there are some basic building blocks that can ensure your success.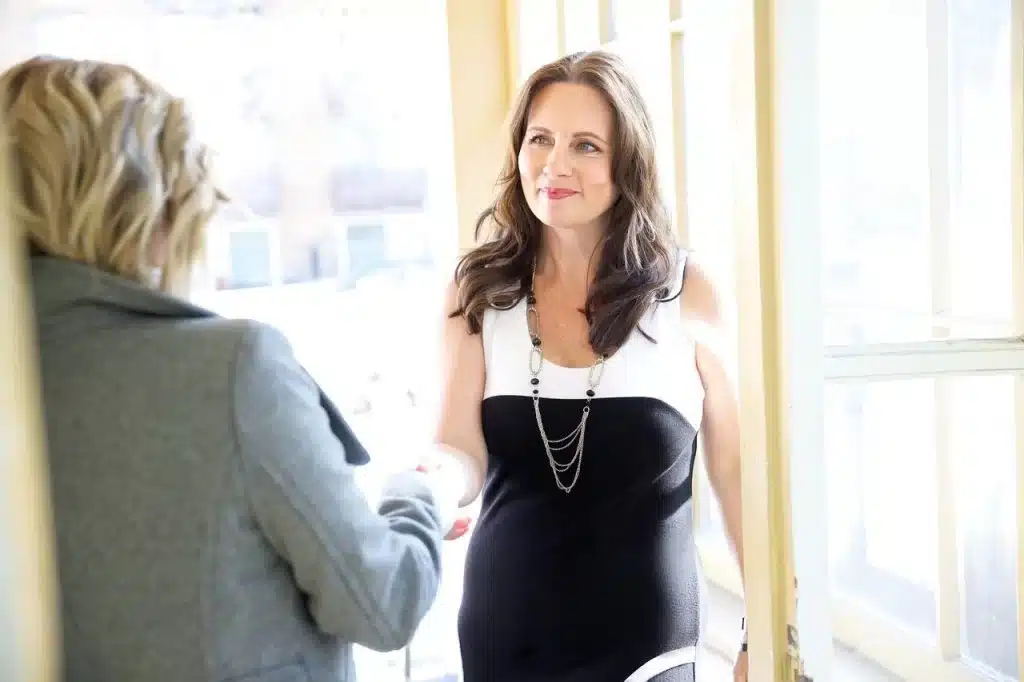 Selecting Your Event Registration Software Partner
Finding the right event registration technology partner can be a make-or-break decision for your organization. While there are many capable software solutions with a variety of features, finding the one that is the right match for your event requires careful consideration. Before crafting your RFP, you should get on paper the following items:
Budget
Without a dialed-in budget, it can be easy to get caught up in window shopping for an event registration platform that doesn't fit your organization's financial reality. Before becoming enamored with the features or functionality of a platform, get a realistic target number for your spending. Capterra provides a useful breakdown of the pricing of a variety of different event management platforms. While it's not all-encompassing, it can serve as a primer to know where your organization might fit.
Implementation Support Needs
Determining the level of support your organization will need in implementing and executing a top-flight event registration experience is vital. This is where a real, honest evaluation of your team's technical skills and abilities needs to be considered. Here are a few questions you might want to ask:
Is my team capable of troubleshooting problems in the midst of a registration campaign?
Does your team have the time and manpower to devote to a flawless implementation?
Are my team members experienced in implementing the ever-evolving, multi-faceted event management platforms in today's event industry?
If the answer to any of the questions above is "no," the stakes may be too high not to have support throughout the implementation process. Some event management platforms, like EVA, will provide you with white glove service through implementation and beyond. If your organization has these needs, be sure any platform you partner with offers exceptional support throughout your event lifecycle.
AMS/CRM Integration
It's important to consider how your event registration platform fits within your overall tech stack. While some solutions offer integrations to a variety of third-party platforms to help with attendee management, marketing efforts, and more, your organization should consider what is critical functionality. Integrating with your AMS/CRM can help create a better user experience for registrants, and can increase efficiency and transparency for your event's internal stakeholders.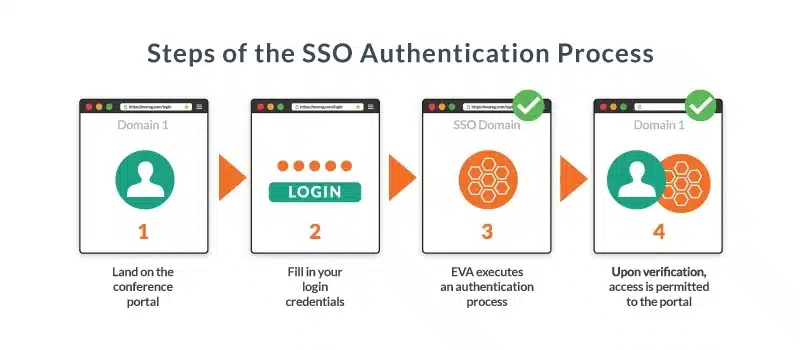 Single Sign-On (SSO)
Speaking of things that improve user experience and provide an efficiency boost to teams, look no further than single sign-on (SSO). Finding a platform that uses SSO can be a key piece to an effective event registration strategy. It eliminates the need for attendees to juggle multiple pieces of login information, which has been proven to boost engagement, according to UBISecure.
Additionally, it helps keep your team's data centralized, avoid multiple account creations that can result in duplicate profiles, and can help your event meet the standards for security and compliance.
SSO is more than a "nice-to-have" feature of an event registration platform. For organizations who are looking to deliver a first-rate event experience, it's something that should strongly be considered a must.
Security
Now seems like a good time to touch on security. And, honestly, this should be considered a "must-have" on your checklist. Your provider should offer a variety of different safety features and hold compliance certifications to show they are in line with best practices. This provides a worry-free experience for your attendees and helps mitigate potential liabilities for your organization. Some of the security features your event registration platform should have include:
SSL-Secured Certificate: The Secure Sockets Layer (SSL) is the technology used to safeguard potentially sensitive data from being shared between two systems – including personal information. If you've noticed the lock icon in your browser's address bar, that is the indication the site SSL-Secure.
Password Encryption: Protecting against hackers accessing user information is vital to your event registration process. EVA uses a technique called hashing for encrypting passwords. This ensures the security of user passwords in the event of a data breach, assurance that only the user knows the password, and eliminates the need for an encryption key. Hashing is considered the standard for password security.
Reputable, Current Plugins: If your event registration platform uses plugins to deliver their service, it's important that they are using top-rated plugins that have been properly vetted and highly reviewed. Additionally, these plugins should be up-to-date and adhere to the highest security standards. In your evaluation process, ask potential providers to share information about the plugins they use.
Compliance: Don't just take a platform's word for how secure they are – make them prove it. Your event management software should be following compliance standards laid out by the third-party platforms they use to deliver their services. Be sure you're clear that they are compliant. At EVA, we utilize Amazon Web Services (AWS), and Zoom. As a result, we adhere completely to Zoom's security compliances and the AWS security policies.
Analytics
What is the best way to optimize your event registration experience over time and forecast for future events? By recording data and viewing analytics in a dashboard that comes to life. We're now entering an era of data-centric events.
Your registration process should be no exception. When evaluating your options for event registration software, ask them about data collection and the visualization of that data. Creating an optimal registration process is an ever-evolving marathon that requires keen insights along the way. Ensuring your provider is able to deliver those insights is crucial.
References
It can often be challenging to differentiate from providers based on demos and online reviews. If you're late in the process, checking references is a great way to have a conversation with a real event professional who is using the tool.
While the company is likely to pick its strongest advocates to be referenced, you'll be able to probe into their experience with questions that fit the unique needs of your event registration strategy. Reference checks can go a long way in confirming a decision or helping to pause on a platform that may not be the right fit.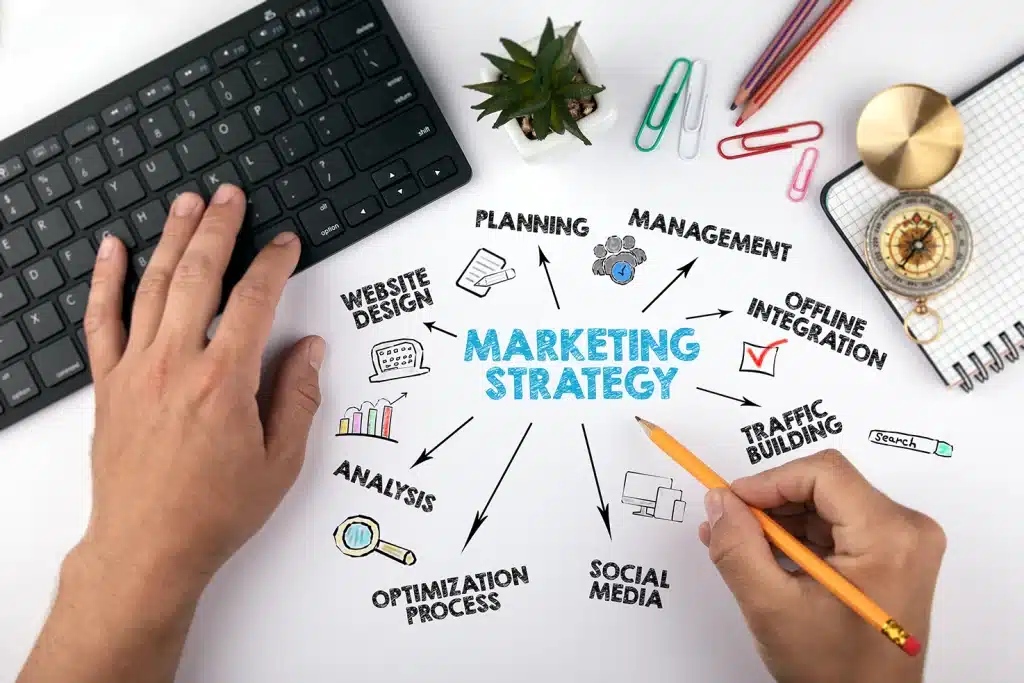 Supporting the Event Registration Strategy with Marketing
Once you've gone through the process of selecting the right provider for your event registration platform, the work of supporting your event registration through your marketing efforts can begin. The way you market registration for your event matters – and the marketing tactics you deploy can have a profound impact on your registration outlook.
Fortunately, there are a few best practices that can help your meeting's marketing support the overall goal of driving registration and adding value to the user experience.
Creating A High-Performing Event Registration Microsite
When you ask most users how their registration experience was, they're most likely to about their interaction with the event registration website. Even if there are multiple touchpoints that help to get them there, the microsite often makes a profound impact.
And, while having a beautiful, interactive website is a piece of the puzzle, it's far from the only thing that makes for a good user experience. Below are some of the key considerations for determining if your event registration page is optimal.
Is it easy to use?
One of the most important pieces to an effective event registration page is that it is intuitive and easy to use. If a potential registrant has raised their hand and begun the process – you don't want anything to get in their way.
Having a strong, easily identifiable call to action is vital. If the goal is to have them register – make that clear. Design your page in a way that they're always led back to the singular goal of registering.
Additionally, consider the minimum amount of information you need to collect during the registration process. Each field you require a potential registrant to fill out increases their risk of abandoning the process.
Is it Mobile First?
According to Statista, mobile web visits account for nearly 60% of all web traffic. That number is up from 30% in 2015. This represents a significant shift in web browsing behavior in a relatively short amount of time. To add to that, in 2019 Google shifted to mobile-first indexing, further cementing the necessity of mobile-optimized pages.
The fact is that potential registrants are accessing event registration pages with more frequency. And, the number is bound to continue to climb. Considering mobile experience when creating a registration page is no longer a nice-to-have design feature – it's essential.
Is the "Thank You" page and follow-up adding value?
Once someone has gone through the process of registering for your event, they'll arrive on your thank you page. While the contents of your "thank you" page may vary, it's a good idea to make the most of this real estate and to drive engagement immediately. Some examples of things you can include on a thank you page that add value may include:
A calendar link to block time
Hotel and travel option links
A tentative agenda of what will be covered
A local area guide to get them excited
A questionnaire of secondary information you wanted to collect
The point is to get them engaged and thinking about the event immediately. Now that they've registered for the event – you can begin to expose them to secondary calls to action.
Does the page actually work?
Last, but certainly not least, you need to ensure the site actually works. Go through every step of your microsite and ensure the page is working as it is intended. Does it display as it should on mobile and desktop? Are registrations properly mapping to your AMS/CRM? Are any triggered workflows/emails operating correctly on the backend to round out the user experience?
Before going live, you should test every aspect to make sure it is in perfect working order to provide the best possible experience for your registrants. This is an area where ensuring your event registration platform provider is with you through the implementation is critical. A partner, like EVA, that provides white-glove service should be able to help troubleshoot many areas of the integration to ensure your registration site is working appropriately.
Developing a Marketing Strategy for Event Registration
The "Rule of 7," one of the oldest marketing principles on the book, states that a prospect needs to see your message seven times before being inclined to take action. And, while marketing has evolved a lot since that was developed in the 1930's, many still believe that number is a good approximation.
So what's the point?
When you're creating your strategy for getting the message out about event registration – you need to be persistent and omni-present (or as close to it as possible).
Getting 3-5 emails on your schedule isn't enough to maximize registration. A few social posts here and there likely won't do the trick either. To support the substantial effort you've put into planning an event, selecting the right event registration platform, and building a great microsite, it's important to be intentional about your multi-channel marketing approach.

Having a plan is key. Map out your campaign on a calendar with all of the touchpoints you'll be using to promote the event.
A few best practices for all of your tactics are as follows:
Consider the Customer Journey
When writing your emails, social posts, etc., consider where your customers are at in the lifecycle. Are they just learning about your event, or are they further along in the process? Marketing to them appropriately based on their familiarity with the event. For people just learning about the event – warm them up for registration.
For those who are further along in the decision-making process, make the call to action more about registering for the event.

Make the Messaging Time Sensitive
Countdown clocks are a great way to drive conversions. Why? Because it creates a sense of urgency, evokes the FOMO (fear of missing out), and ultimately gets people to take action.
For all of those reasons, you should be strategic when using countdown clocks. Don't use them when you're six months out from an event. But, as the time draws nearer and the need to register becomes more immediate, a countdown clock can spur action.
Make the Message About Your Attendees
The work you're doing to put on the event is important, and in the times we're in, you're probably breaking down boundaries and doing some truly innovative things. But, your attendees are more concerned about "what's in it for me" when reading your marketing.
That's why we recommend making the language of your campaigns more about what your attendees and less about the organization. Let's look at two examples:
Correct
Are you ready for the EVA Event Registration Conference? August 10 – 12, you'll learn from leading event management experts and enjoy the picturesque San Diego landscape in this one-of-a-kind event.
Incorrect
We're excited to be hosting our 5th annual EVA Event Registration Conference in sunny San Diego August 10 – 12. We've compiled a great list of guest speakers who are ready to share their knowledge.
Both of these text snippets are saying the same thing. The difference – one is focused on the attendees and what they get out of the event.
The Right Marketing Channels for Event Registration
Like event management platforms, there is no one-size-fits-all approach to the proper marketing channel mix. Each association and their members are unique, and your marketing messages should speak to where they are at. Below is a far from an exhaustive list of the channels that generally make sense for associations and non-profits to market on:
Often Used
Email Automation
Email Blasts
Social Media
Programmatic advertising
Occasionally Used
Direct Mail
Paid Media (Social & PPC)
Search Engine Optimization (SEO)
Rarely Used
Television advertising
Billboards, buses, taxis, etc.
The right mix is going to depend on your member insights, organizational tech stack, staff capabilities, and budget. Many organizations find it possible to drive great registration numbers by focusing on the "often used" category.
Developing a Marketing Strategy for Event Registration
Event registration is a crucial part of your event's success. Being thoughtful and selecting the right event registration platform can help your organization create an experience that wow's registrants and turns them into engaged attendees before they pick up their lanyard.
The stakes to do event registration right are high, we're here to help. EVA's event registration platform is user-friendly, secure, and can be customized to fit your brand and highlight your event. Book a demo to see EVA in action, or contact us to learn more about how EVA might be the right fit for your organization.