Many associations have changed their approach and strategy since the start of the pandemic, but there's probably no internal staff team that has faced more uncertainty than the events/meetings department. And changes still keep coming, as they plan for the return of safe in-person events.
Recently, the World Health Organization (WHO) classified a new Covid-19 variant as "Variant of Concern." They named it Omicron. Although this was first reported to the WHO by South Africa and no cases of this variant have been identified in the US as of now, it has virtually affected the events industry, especially meetings and conferences that are supposed to be in-person. The US has already imposed a travel ban on 8 Southern African nations over the new Covid-19 strain. This leaves all planned in-person events in jeopardy.
Meeting planners have to go back to their drawing board and figure out ways to efficiently deal with the pandemic affecting in-person meetings. EVA is here with top tips on how to keep calm in crunch situations and search for alternatives to go live with events as already planned.
On a separate note and in the interest of promoting safety guidelines for Covid-19, people traveling to the US are requested to follow Covid-19 precautions and vaccination rules as established by CDC.
Amidst the rise in Covid cases here are 3 tips to deal with in-person events uncertainty.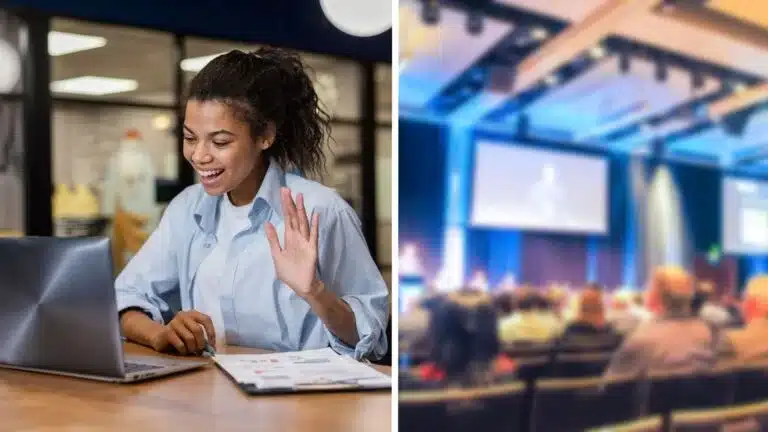 #1: Go Hybrid
As per research, 47% of event organizers say that hybrid events are a solution in connecting internationally dispersed audiences. When you choose to go hybrid, you can offer virtual options for attendees who can't or don't want to attend your conferences in-person. It gives you more flexibility, and you can reach out to a wider audience. Allow people to view live streams of the virtual sessions so that they have all the bells and whistles of an in-person experience.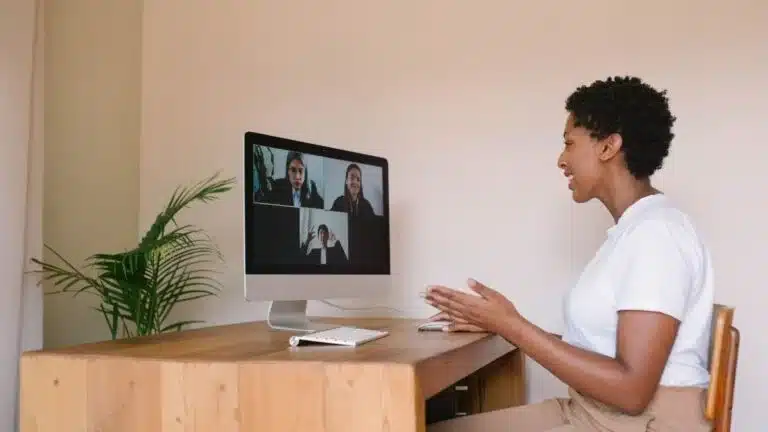 #2: Live Stream Speakers
With uncertainties over in-person meetings, it only makes sense to switch to live streaming options. Have speakers use a streaming platform (like Zoom or a live video feed) and present at virtual conferences from the comfort and safety of their homes. You can choose from a variety of streaming platforms – all-in-one platforms, social platforms, video conferencing platforms, and more.
While you may miss out on the hotel coffee and pastries, live streaming speakers has its own advantages. With live streaming, you can:
Scale up events
Drive more revenue opportunities
Easily record and distribute virtual content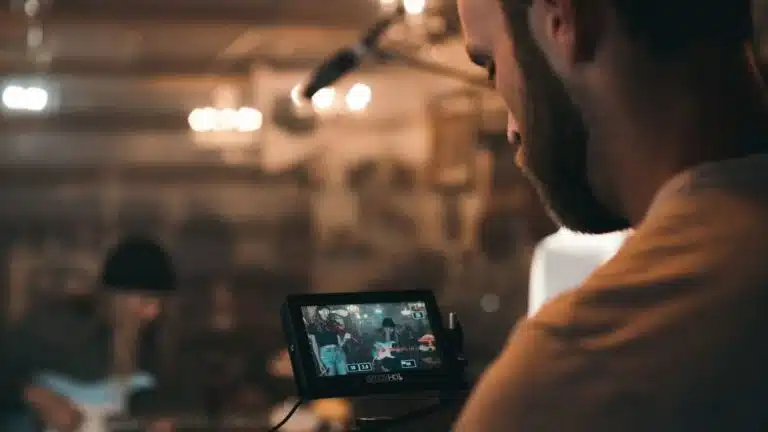 #3: Pre-Record Speaker Sessions
Onboarding speakers is often a challenging task for most meeting organizers. Amidst the rising level of fear for attending in-person events and getting speakers' time for the event being no feat, it is ideal to take this route. Get pre-recorded content from speakers and play it live during your event. It'll provide your speakers with the freedom to record the sessions at their own pace and contribute, ensuring that there's no compromise on your virtual event's content quality.
On another note, pre-recording sessions also lets you get away with speaker-side internet issues.