Zoom Meetings vs Zoom Webinars vs Zoom Events: Which is Right for You?
Zoom's technology and offering is quickly adapting to how associations and nonprofits are engaging video-conferencing tools. Zoom now offers different plans including Zoom Meetings, Zoom Events and Webinar. Although the plans are similar in many ways, each solution has unique features which control the feel and functionality of your virtual meeting.
Join EVA's virtual meeting expert Vinnu Deshetty as she explores the differences between the various Zoom plans. She'll also review:
How to choose the right one for your next virtual meeting
Considerations while deciding which plan is best for your organization
What questions you should be asking your virtual platform provider in regards to how Zoom is being used.
Who Should Attend:
Executive Directors
Vice-Presidents and Directors of Conferences and Meetings
Meeting Planners
Virtual Meeting Producers and Planners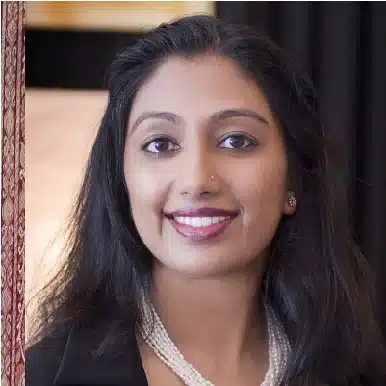 Vinnu Deshetty, CEO and Founder, EVA Event Tech Hub
Connect on LinkedIn
Vinnu Deshetty is the Founder and CEO of EVA – Event Tech Hub helping clients embrace digital tools that improve their attendee experiences while making the meeting planner's job easier. With over 25 years of meeting and conference planning experience in the association and nonprofit industries, Vinnu brings a unique understanding of both the tech and event planning worlds. Vinnu focuses on making tech accessible and productive for meeting planners. She leads development teams to bring a sense of humanity to AI development making EVA's technology a reality that is easily implemented and activated. Raised as a coal miner's daughter in western Kentucky, Vinnu stays true to her southern roots by valuing community in both her personal and professional lives. She obtained a Bachelor of Science from Vanderbilt University and a Master of Public Administration. Vinnu now works and resides in the Washington, DC area.
EVA makes meeting and learning online easy, productive, and memorable with the latest event technology tools. We have learned a lot throughout our journey and would love to share the best practices and lessons with event and meeting planners. Our webinars provide you with the right set of "event tools" in the form of tips, recommendations, and lessons learned to optimize your event experience further and cater to a wider audience.