Overcoming Challenges with International Conferences
Meeting professionals who specialize in international conferences understand the challenges that come along with taking their meetings overseas. From site selection to onsite logistics, conference planners take into consideration many factors to ensure their international attendees, speakers, and exhibitors have a seamless journey. Join our conversation with Lisa Dyson, Conference Director for the Society of Industrial and Applied Mathematics as we explore:
What's changing in the international conference market
Pros/cons of virtual, in-person, and hybrid
Ways to mitigate chaos
Who should attend:
Executive Director/CEO
Membership Team Members
Meetings/Conference Team Members
Meeting and Conference Planners
Chief Technology Officers (CTOs)
Chief Information Officers (CIOs)
IT Directors
Marketing Directors
Membership Directors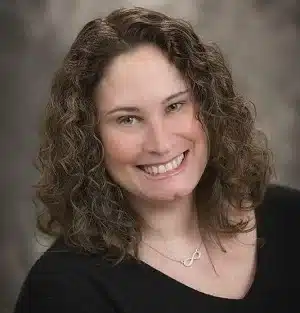 Lisa L. Dyson, CMP, DES, Conference Director for the Society of Industrial and Applied Mathematics
Connect on LinkedIn
Lisa Dyson began her meeting and event planning career with the USO of Metropolitan Washington in 1997 and was named Conference Director for the Society of Industrial and Applied Mathematics in October 2022. Prior to joining SIAM, Lisa served first as Director of Conference Services and then as Director of Strategic Events at TESOL International Association for 16 years. Previously, she was Director of Meetings and Conventions for the Association of the Wall and Ceiling Industry (AWCI). An active and engaged member of the business events industry, she has held various committee positions for PCMA, as well as, serving on several different advisory boards for convention destinations. Lisa holds a BS in Marketing from Johnson & Wales University. She obtained her CMP designation in 2006 and her DES designation in 2015. In 2022, Lisa obtained her WSET Level 2 Award in Wines.
Lisa lives with her boyfriend Tom; their 3 cats, Jack, Henry and Stormy; and their dog, Patch.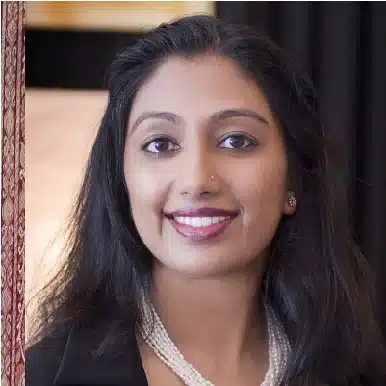 Vinnu Deshetty, CEO and Founder, EVA Event Tech Hub
Connect on LinkedIn
Vinnu Deshetty is the Founder and CEO of EVA – Event Tech Hub helping clients embrace digital tools that improve their attendee experiences while making the meeting planner's job easier. With over 25 years of meeting and conference planning experience in the association and nonprofit industries, Vinnu brings a unique understanding of both the tech and event planning worlds. Vinnu focuses on making tech accessible and productive for meeting planners. She leads development teams to bring a sense of humanity to AI development making EVA's technology a reality that is easily implemented and activated. Raised as a coal miner's daughter in western Kentucky, Vinnu stays true to her southern roots by valuing community in both her personal and professional lives. She obtained a Bachelor of Science from Vanderbilt University and a Master of Public Administration. Vinnu now works and resides in the Washington, DC area.
EVA makes meeting and learning online easy, productive, and memorable with the latest event technology tools. We have learned a lot throughout our journey and would love to share the best practices and lessons with event and meeting planners. Our webinars provide you with the right set of "event tools" in the form of tips, recommendations, and lessons learned to optimize your event experience further and cater to a wider audience.