Need a Winning Event Strategy?
Look at the Data!
In today's event planning landscape, data-based decisions are integral to creating successful events. As a meeting planner, arming yourself with
In today's event planning landscape, data-based decisions are integral to creating successful events. As a meeting planner, arming yourself with an understanding of what data can tell you about your event is key to maximizing ROI and effectively engaging with guests. Whether gathering analytics from virtual events or in-person gatherings, understanding how data impacts the entire guest journey–from pre-event marketing to post-event follow-ups—can inform long-term growth strategies for associations and nonprofits. In this webinar, we'll explore the impact of data on successful event experiences.
By participating in this webinar, learners should be able to:
Understand different methods of data collection and develop strategies for successfully leveraging collected data.
Evaluate the impact of data on event marketing, attendee engagement, and long-term growth.
Make informed decisions by analyzing data to drive success with their future events.
Implement advanced data analysis techniques to identify areas of improvement and maximize event potential.
Utilize real-world case studies to apply the principles of data-based decision-making for effective event planning
Who should attend:
Executive Director/CEO
Meetings/Conference Team Members
Meeting and Conference Planners
Education Directors, Managers, and Coordinators
Chief Technology Officers (CTOs)
Chief Information Officers (CIOs)
IT Directors
Event Data Advocates
Event Technologists
Marketing Directors
Membership Directors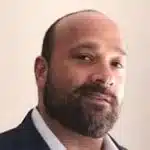 Joe Federbush, President/Chief Strategist, EVOLIO Marketing
Connect on LinkedIn
President/Chief Strategist of EVOLIO Marketing, with over 20 years in the event marketing industry, Joe works with major trade shows like FABTECH, IFT, and NCBA, and brands like Intel, Siemens Healthineers, Sony, and Nikon conducting research, measuring their event and exhibit success, and helping develop and execute impactful strategies. Joe delivers actionable insights that helps events and brands execute more efficiently to deliver greater return on experience (ROX), investment (ROI) and objectives (ROO).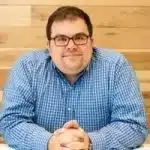 Joe Colangelo, CEO and Co-Founder, Bear Analytics
Connect on LinkedIn
Joe is the Co-Founder and CEO of Bear Analytics, and designer of Bear IQ. Bear IQ is the answer engine for the future of events, designed to deliver insights to event professionals to drive event engagement across audience, content, and exhibitors and sponsors.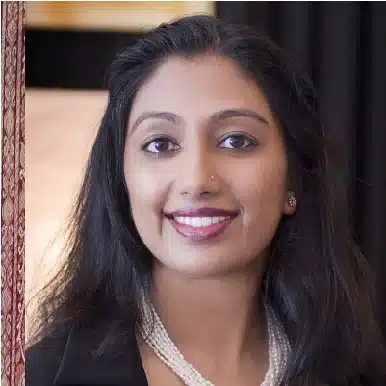 Vinnu Deshetty, CEO and Founder, EVA Event Tech Hub
Connect on LinkedIn
Vinnu Deshetty is the Founder and CEO of EVA – Event Tech Hub helping clients embrace digital tools that improve their attendee experiences while making the meeting planner's job easier. With over 25 years of meeting and conference planning experience in the association and nonprofit industries, Vinnu brings a unique understanding of both the tech and event planning worlds. Vinnu focuses on making tech accessible and productive for meeting planners. She leads development teams to bring a sense of humanity to AI development making EVA's technology a reality that is easily implemented and activated. Raised as a coal miner's daughter in western Kentucky, Vinnu stays true to her southern roots by valuing community in both her personal and professional lives. She obtained a Bachelor of Science from Vanderbilt University and a Master of Public Administration. Vinnu now works and resides in the Washington, DC area.
EVA makes meeting and learning online easy, productive, and memorable with the latest event technology tools. We have learned a lot throughout our journey and would love to share the best practices and lessons with event and meeting planners. Our webinars provide you with the right set of "event tools" in the form of tips, recommendations, and lessons learned to optimize your event experience further and cater to a wider audience.