Demystifying AV Production for Hybrid Events
Whether it's a hybrid or virtual event, audio/visual production is an integral part of the experience for all participants. Unfortunately, when it comes to hybrid events, there are many common misconceptions about the Audio Visual (AV) production process that can lead to a less-than-ideal outcome. To help make hybrid events as successful as possible, join our panel of AV experts to look at some of the key elements of AV production and what is needed to ensure everything runs smoothly.
The events of the pandemic created an unexpected emergency for companies and organizations that put pressure on virtual opportunities as the last resort to deliver their mission. Oftentimes, virtual events had to be hastily planned to cause an underlying feeling of a loss of control over costs and production. Organizations are now strategizing and looking for ways to incorporate in-person, hybrid, and virtual events within their mix of events. They are focusing on ways to achieve their goals and create the greatest efficiency possible.
What you'll learn in this webinar…
How are we defining hybrid events now?
What's different in planning a hybrid event now versus during the pandemic?
Top Myths about Hybrid Events
Ways to partner with your A/V vendor to ensure success
Who should attend:

Meetings/Conference Team Members
Meeting and Conference Planners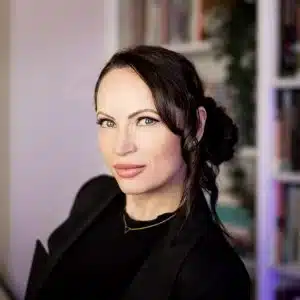 Anca Trifan, CEO, Tree-Fan Events
Connect on LinkedIn
Anca (/ˈãnka/) Trifan is the founder, creator and CEO for Tree-Fan Events – woman-owned boutique technical event planning and production agency that provides the strategy, technology and gear to host a successful virtual or hybrid event. She is a Certified Event Professional, a Digital Event Strategist, and the recipient of #WomenToWatch in 2022 and the #40under40 BizBash-Connect Meetings Corporate Event Professional Awards. Anca is the Podcast Host of "Events: demystified", a tactical podcast for anyone in the events industry, beginner or pro where entrepreneurs, event professionals, influences, and event industry leaders from the events community share their personal & professional experiences with her audience. Anca is the founder of the online community, Women in Events (Tech + Prod), a platform that advocates for women in the technology and production world, a passion fueled by a deep conviction that there's a need for more women role models in the production event world.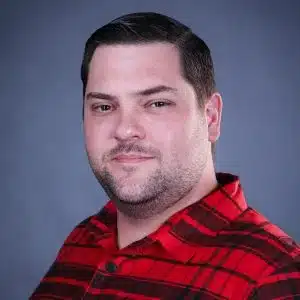 Chuck Crosswhite, Director of Operations, Falcon Events
Connect on LinkedIn
Chuck Crosswhite has dedicated his life to the live event industry, focusing on video production both live and virtual. Starting off his career as a camera operator and working his way up through almost every live video production position imaginable, he has now settled in as the Director of Operations at the enigmatic Falcon Events. He is also a content creator for production tutorials, a film fanatic, and most importantly, a proud father.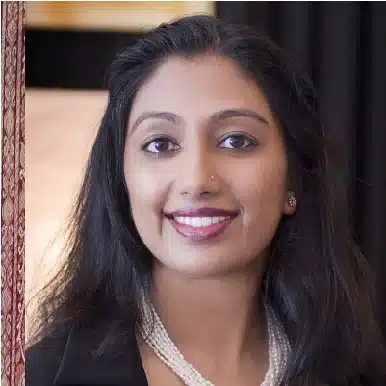 Vinnu Deshetty, CEO and Founder, EVA Event Tech Hub
Connect on LinkedIn
Vinnu Deshetty is the Founder and CEO of EVA – Event Tech Hub helping clients embrace digital tools that improve their attendee experiences while making the meeting planner's job easier. With over 25 years of meeting and conference planning experience in the association and nonprofit industries, Vinnu brings a unique understanding of both the tech and event planning worlds. Vinnu focuses on making tech accessible and productive for meeting planners. She leads development teams to bring a sense of humanity to AI development making EVA's technology a reality that is easily implemented and activated. Raised as a coal miner's daughter in western Kentucky, Vinnu stays true to her southern roots by valuing community in both her personal and professional lives. She obtained a Bachelor of Science from Vanderbilt University and a Master of Public Administration. Vinnu now works and resides in the Washington, DC area.
EVA makes meeting and learning online easy, productive, and memorable with the latest event technology tools. We have learned a lot throughout our journey and would love to share the best practices and lessons with event and meeting planners. Our webinars provide you with the right set of "event tools" in the form of tips, recommendations, and lessons learned to optimize your event experience further and cater to a wider audience.