2023 Predictions – AI is Changing How We Market Events
It's that time of year when everyone is looking ahead and making predictions for the coming year. One area where this is particularly evident is in event marketing. In this webinar, we'll take a look at some of the ways AI is changing how we market events, and how you can prepare for these changes. Stay ahead of the curve and make your next event a success!
There are a number of practical AI marketing tools that can be used right away to improve your campaign strategies. By implementing AI into your marketing efforts, you can quickly see improved results. Additionally, AI can help you save time and money by automating key tasks. In this webinar, Mitch Eisen, CTO at Contentware, will share
Practical AI marketing tools that meeting planners and marketers can use right away
How to configure your team to take full advantage of AI
Predictions for AI on content marketing for events in 2023
Who should attend:

Executive Director/CEO
Membership Team Members
Meetings/Conference Team Members
Meeting and Conference Planners
Chief Technology Officers (CTOs)
Chief Information Officers (CIOs)
IT Directors
Marketing Directors
Membership Directors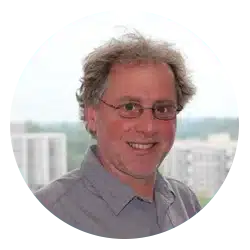 Mitch Eisen, CTO & Co-Founder, Contentware
Connect on LinkedIn
Mitch Eisen is the CTO and a Co-Founder of Contentware – an AI-driven platform that auto-generates marketing campaigns for events and lead generation. Before Content Aware, he held the same titles at Real Magnet, a cloud marketing company, and spent more than two decades in the digital marketing trenches building one of the first email marketing systems. Prior to Real Magnet, he had a leadership role in television, film, and advertising production and technology. He is a frequent speaker on the role of artificial intelligence in digital marketing.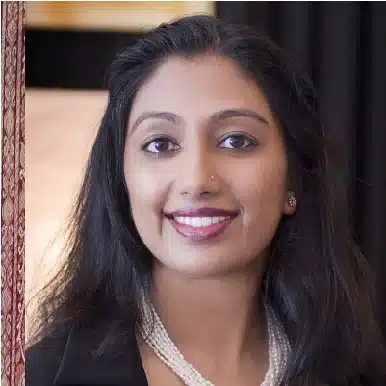 Vinnu Deshetty, CEO and Founder, EVA Event Tech Hub
Connect on LinkedIn
Vinnu Deshetty is the Founder and CEO of EVA – Event Tech Hub helping clients embrace digital tools that improve their attendee experiences while making the meeting planner's job easier. With over 25 years of meeting and conference planning experience in the association and nonprofit industries, Vinnu brings a unique understanding of both the tech and event planning worlds. Vinnu focuses on making tech accessible and productive for meeting planners. She leads development teams to bring a sense of humanity to AI development making EVA's technology a reality that is easily implemented and activated. Raised as a coal miner's daughter in western Kentucky, Vinnu stays true to her southern roots by valuing community in both her personal and professional lives. She obtained a Bachelor of Science from Vanderbilt University and a Master of Public Administration. Vinnu now works and resides in the Washington, DC area.
EVA makes meeting and learning online easy, productive, and memorable with the latest event technology tools. We have learned a lot throughout our journey and would love to share the best practices and lessons with event and meeting planners. Our webinars provide you with the right set of "event tools" in the form of tips, recommendations, and lessons learned to optimize your event experience further and cater to a wider audience.