Arlington, VA, June 15, 2023
Springboard Enterprises presents its latest showcase, the Dolphin Tank, featuring women-led technology innovations. Taking place on June 20th, this event will bring together investors, advisors, and industry leaders for an evening of interactive audience participation.
The Dolphin Tank is a unique platform that celebrates the power of our collective community to support female entrepreneurs in the tech space. This event will spotlight exciting women-led companies and provide them with valuable connections, capital, and insight from our esteemed audience.
Among those presenting at the event is EVA Event Tech, a company focused on creating innovative and engaging experiences for events of all kinds. Founded by CEO Vinnu Deshetty, EVA Event Tech Hub has become the go-to destination for event planners seeking cutting-edge technology solutions. "We're excited to be part of such an amazing showcase of female innovators and entrepreneurs," says Deshetty. "At EVA we strive to create experiences that engage people more deeply with their events. We believe this kind of engagement is key to making any event truly successful."
The evening will also feature expert panelists discussing topics like funding strategies, scaling operations, and how to build a network as a woman entrepreneur in tech. Attendees can expect to gain valuable insights from these conversations as well as connect with like-minded individuals who are passionate about women-led innovation in the tech sector.
Don't miss out on this incredible opportunity! Join us at Springboard's Dolphin Tank on June 20th to learn more about exciting women-led companies and how they are pushing boundaries in tech today!
Event Details
Dolphin Tank: D.C. Metro Area
June 20 | 5:00 pm
Deloitte Office
1919 N Lynn St Suite 1500 Arlington, VA 22209
###

About Springboard Enterprises
Springboard's mission is to accelerate the growth of entrepreneurial companies led by women through access to essential resources and a global community of experts. It is the leading network of influencers, investors and innovators dedicated to building high-growth companies led by women who are transforming industries in technology and life science. The measure of our success is in the results. Since we started in 2000, 850+ Springboard portfolio companies have created more than $36.4B in value, executed over 225 exits to strategic acquirers, and achieved 26 IPOs.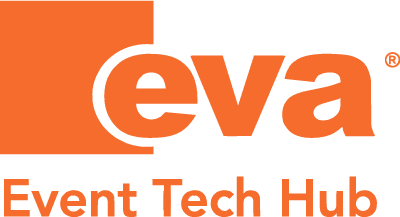 About EVA Event Tech Hub
Say goodbye to using multiple applications for publishing events. Welcome the all-in-one events management platform by EVA. An end-to-end event management platform, that empowers you to manage all your in-person, virtual, and hybrid events under one platform and deliver impactful experiences to attendees.
Efficiently manage all your events in one place
Predict future meeting success with event data insights
Improve marketing campaigns with smart segmentation
Enhance attendee experiences with cutting-edge engagement tools.
EVA provides associations with one portal to manage all their in-person, hybrid, and virtual events. EVA transforms attendees' online experience with curated registration paths, intuitive navigation, and interactive engagement features that include AI-powered matchmaking, smart appointment setting, built-in gamification, real-time video/chat, networking roundtables, and more. EVA's AI-driven events platform allows associations to predict member behavior and strategize future programming based on data, not guesswork. Visit EVA Event Tech Hub's website.
Founded in 2021 with headquarters strategically located in the Washington, DC area, EVA is changing the conference planning landscape for associations and nonprofits by providing technology tools that make meetings and events more engaging. EVA is powering up the events industry with machine learning and predictive analytics. As a woman- and a minority-owned company, EVA has served events in 125 countries.