MPI Potomac Chapter's On-Demand Content Library offers online sessions making it easy for meeting professionals to receive approved clock hours any time, any place, and on any device.
Washington, DC, June 28, 2022 – Meeting professionals can now access CMP continuing education accredited programs through MPI Potomac Chapter's On-Demand Content Library in partnership with EVA- Events Management Platform. EVA's AI technology provides personalized, engaging learning experiences while ensuring that MPI Potomac delivers valuable content for professional development.
The Events Industry Council (EIC) created the Certified Meeting Professional (CMP) Program in 1985 "to enhance the knowledge and performance of meeting professionals, promote the status and credibility of the meeting profession and advance uniform standards of practice." More than 11,000 meeting professionals hold the CMP designation. The CMP credential is recognized globally, both MPI Potomac Chapter and EVA are Preferred CMP Providers. A Meeting Professional seeking the CMP designation must have 36 months of employment in the meetings industry, as well as 25 clock hours of continuing education before they can submit an application to EIC. The candidate's materials must be reviewed and approved before scheduling and taking the CMP exam.
MPI Potomac hosts in-person educational events throughout the year which offer CMP continuing education credits. The goal of these training events is to help increase member education so they can continue to progress as meetings professionals. With live events, meeting professionals are limited to attending at a specific time and location. In order to make the educational programming available to meeting professionals who cannot attend in person, EVA's platform allows them to take CMP education accredited programs at their own convenience.
MPI Potomac's On-Demand Content Library extends the life span of existing educational content by hosting recorded educational sessions on EVA's platform. Chapter President Shelli Vasser Gilliam states "It's important that we provide content to meeting professionals in a way that meets their busy schedules. Thanks to EVA, MPI Potomac can now offer CMP continuing education accredited programs and educational content when, where, and how they want it."
MPI Potomac's On-Demand Content Library features 20+ recorded sessions that are approved for 1.0-1.5 continuing education hours. The library includes sessions from Educational Experiences (e2) which range from 60- to 90-minute sessions and ReConEx, MPI Potomac's 8-hour Regional Education Conference. Sessions cover domains in EIC's CMP International Standards (CMP-IS) including Strategic Planning, Project Management, Risk Management, Financial Management, Human Resources, Stakeholder Management, Meeting, and Event Design, Site Management, Marketing, and Professionalism.
"Team EVA is excited about our partnership with MPI Potomac Chapter. As an event technology company, we value learning that helps meeting professionals and our teammates evolve with the advancements our industry faces. This On-Demand Content Library embraces technology and AI in order to make online learning easy." says Vinnu Deshetty, EVA's CEO and Event Tech Advocate. The MPI Potomac On-Demand Content Library starts June 28, 2022, and will continue to add content that meeting professionals will find useful in their professional development.

About Meeting Professionals International (MPI) Potomac Chapter
Since its founding in 1978, our chapter continues to build a rich community in the Maryland, Washington, DC, and Northern Virginia area providing members in the meeting and event industry innovative and relevant education, networking opportunities, and business exchanges.
When you join MPI Potomac, you become part of an organization dedicated to your personal development and professional success. Our education programs will inspire insights and provide lessons to strengthen your skills. At our signature networking events, you'll connect with passionate, like-minded people and develop genuine relationships with those in your area. The chapter thrives on your engagement and our goal is to empower you to stay on the edge of what's happening in our industry. We act as a prominent voice for the promotion and growth of the industry. As a member of MPI Potomac, everyone is welcome.
MPI Potomac is an inclusive community of meeting professionals who embrace learning, collaboration and your development.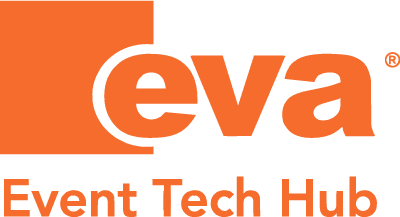 About EVA – Events Management Platform
EVA provides associations with one portal to manage all their in-person, hybrid, and virtual events. Transform attendees' online experience with curated registration paths, intuitive navigation, and interactive engagement features that include AI-powered matchmaking, smart appointment setting, built-in gamification, real-time video/chat, networking roundtables, and more. EVA's AI-driven events platform allows associations to predict member behavior and strategize future programming based on data, not guesswork.