Technology Platforms Creating More Inclusive Environments with Captioning and Translation Services
Washington, DC, September 7, 2022 — EVA | Events Management Platform partners with SyncWords, a trusted leader in live closed captioning and translations for all types of events: virtual, hybrid, or in-person. This partnership between two event technology companies extends participation and engagement features to those who are deaf/hard-of-hearing, have a reading disability, dyslexia, auditory processing disorders, and do not speak the language of the presentation as their primary language. EVA and SyncWords are excited about breaking down barriers to participation so that organizations can continue to meet their events and meeting objectives while creating a more enhanced and inclusive experience for attendees.
This partnership between EVA and SyncWords means that attendees on the EVA platform will be able to take advantage of live captions and translations in 100+ languages using SyncWords' human and AI capabilities – integrated captioning and subtitling with EVA's events management platform. Using a custom translation glossary and ASR dictionary, event organizers can go the extra mile with the accuracy of provided translations, having them fine-tuned to the specifics of their business needs in real-time. Further, during hybrid and in-person events, the user-friendly QR-code access to the Library of languages ensures attendees a sleek and engaging experience.
"We are proud to partner up with the EVA platform that transforms event experiences with a rich set of engagement features and sophisticated analytics. It is a perfect way to leverage the best of our solutions while assisting virtual, hybrid, and in-person events with live captions and translations," says SyncWords' Co-founder and CEO, Ashish Shah.
In addition, SyncWords, with its top-notch transcription services and proprietary sync technology, will be used for publishing recorded or on-demand content on EVA's platform with captions and foreign subtitles. Being a primary accessibility tool, SyncWords provides quality translations ensuring extensive scalability of the content to 100+ languages, thus a wider audience reach, in a cost- and time-effective way. Given the scope of EVA's Events Management Platform to host international events of any size, the partnership with SyncWords seems to be a perfect fit for both organizations.
"Humanizing event tech experiences for all events is EVA's core value. We believe that all attendees should be able to fully engage with event content. EVA is excited about our partnership with SyncWords to provide translation and captioning services to our users.
Together, we create opportunities for community and innovation when more and diverse individuals can participate." states Vinnu Deshetty, EVA's Founder and CEO.

About SyncWords
SyncWords is the trusted leader in closed captioning and translations for virtual and hybrid events and meetings, providing a comprehensive platform and services for both Live and Pre-Recorded captions and subtitles in over 100 languages. SyncWords uses a hybrid human plus AI approach to deliver high-quality captions and translations over a scalable architecture that can support thousands of simultaneous viewers over numerous concurrent events. Further, SyncWords' captioning automation technology powers thousands of hours of captions and subtitles for broadcasters, OTT platforms, and educational institutions worldwide.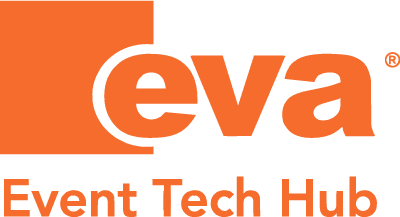 About EVA – Events Management Platform
EVA provides associations with one portal to manage all their in-person, hybrid, and virtual events. Transform attendees' online experience with curated registration paths, intuitive navigation, and interactive engagement features that include AI-powered matchmaking, smart appointment setting, built-in gamification, real-time video/chat, networking roundtables, and more. EVA's AI-driven events platform allows associations to predict member behavior and strategize future programming based on data, not guesswork. Visit EVA at www.evareg.com