Washington, DC, March 29, 2023
EVA, the all-in-one events management platform, has chosen to integrate with the next-generation speaker and content management platform Sessionboard, to optimize their client's speaker, session, and content management workflow.
Specifically, EVA's incredible list of customers will now have the power to gather and evaluate speaker/award submissions, collect and manage documents and data, automate and communicate with speakers via custom portals, upload and distribute session content internally and externally, and utilize the intuitive drag & drop agenda builder for their next event via the Sessionboard platform.
Despite the industry's remarkable growth and the proliferation of event technology over the last few years, the space has lacked a true solution to the speaker, session, & content management workflow. Sessionboard offers conference organizers and event managers a platform that streamlines the speaker & content management process that traditionally consumes hundreds of precious organizer hours which can now be reinvested in the event experience.
This partnership marks the dawning of a new era in which speaker, session & content management is no longer a complex burden. Sessionboard is excited to offer EVA's clients the most powerful tool to streamline the full lifecycle of their content for each session and speaker; from the initial step of managing their call for papers to the evaluation of each abstract and submission that comes into the building and managing their agenda, to seamlessly automating the collection of critical assets from each speaker and publishing the information to the conference website and mobile app.
"We know how thorough the EVA team is when selecting their integration partners, so it's a real honor that they'd entrust Sessionboard with their clients. As a result, we're really excited to help save organizers an incredible amount of time on each event" said Chris Carver, CEO at Sessionboard.
Vinnu Deshetty, CEO/Founder at EVA stated "Event technology should make the lives of meeting planners easier. That's why we chose to partner with Sessionboard. By bridging the planning software with EVA's engagement platform, we streamline the process to produce an event website and save our clients time and stress in the process."
###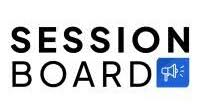 About Sessionboard
High quality speakers and content are the heartbeat of any event. That's what inspired us to create Sessionboard. Our platform simplifies the complex workflows and disjointed communications that exist around speaker and content management today. The results? A faster-growing event, more productive staff, seamless collaboration with speakers and more time back to do what you do best—building epic experiences.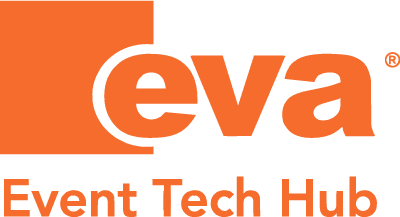 About EVA Event Tech Hub
Say goodbye to using multiple applications for publishing events. Welcome the all-in-one events management platform by EVA. An end-to-end event management platform, that empowers you to manage all your in-person, virtual, and hybrid events under one platform and deliver impactful experiences to attendees.
Efficiently manage all your events in one place
Predict future meeting success with event data insights
Improve marketing campaigns with smart segmentation
Enhance attendee experiences with cutting-edge engagement tools.
EVA provides associations with one portal to manage all their in-person, hybrid, and virtual events. EVA transforms attendees' online experience with curated registration paths, intuitive navigation, and interactive engagement features that include AI-powered matchmaking, smart appointment setting, built-in gamification, real-time video/chat, networking roundtables, and more. EVA's AI-driven events platform allows associations to predict member behavior and strategize future programming based on data, not guesswork. Visit EVA Event Tech Hub's website.
Founded in 2021 with headquarters strategically located in the Washington, DC area, EVA is changing the conference planning landscape for associations and nonprofits by providing technology tools that make meetings and events more engaging. EVA is powering up the events industry with machine learning and predictive analytics. As a woman- and a minority-owned company, EVA has served events in 125 countries.