EVA's Live Webinar Attendees are Eligible for CEM Credits
Washington, DC, October 3, 2022 – EVA is now a CEM Preferred Provider by International Association of Exhibitions and Events (IAEE). IAEE's Certified in Exhibition Management (CEM) learning program teaches meeting planners to learn, and implement the highest professional standards throughout the exhibitions and events industry while earning Continuing Education (CE) credits.
"The CEM learning program was first created in 1975 to raise professional standards in the event industry and it continues to be the premier mark of professional achievement. The CEM designation accommodates short and long-term career goals with education that can be tailored to meet specific needs and interests." according to IAEE's website.
IAEE states that today more than 3,500 active CEMs around the world make up the CEM network which serves as a leading channel for communication, ideas, thought leadership, industry recognition and promotion. The CEM learning program is based on a Curriculum Blueprint that is composed of the essential concepts required of a professional in the exhibitions and events management industry.
The CEM program promises to focus more on practical knowledge. This program is an education program first and a designation program second. IAEE claims that the CEM learning program ensures maintaining the highest standards for individuals who earn the CEM designation so they are recognized as knowledgeable and dedicated professionals with a long-term commitment to the exhibitions and events industry.
EVA hosts live and on-demand webinars that provide meeting and association professionals with tools to plan smarter strategic events and meetings. Our speakers and panelists are industry experts who share tips for success and inspire us to embrace change in this ever-changing world of events and exhibitions world. Each webinar is programmed to qualify for CEM credits. Team EVA is dedicated to providing quality programming that supports professional development and helps our industry evolve to showcase the best it has to offer.

About IAEE
Organized in 1928 as the National Association of Exposition Managers to represent the interests of trade show and exposition managers, the International Association of Exhibitions and Events® is the leading association for the global exhibition industry. Today IAEE represents over 12,000 individuals in over 50 countries who conduct and support exhibitions around the world.
Over 50 percent of IAEE's members are directly involved in the planning, management, and production of exhibitions and buyer-seller events. The remainder of our membership consists of those who provide products and services to the industry. IAEE values and promotes diversity of membership, in terms of company size, products, and geographical area. Each active member organization is given one vote, regardless of size. Benefits of IAEE Membership include professional development, industry news and publications, industry and professional resources, service partner discounts, advocacy before government and media, leadership development and local chapter membership.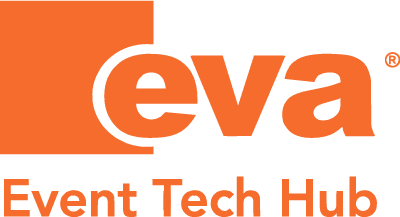 About EVA – Events Management Platform
EVA provides associations with one portal to manage all their in-person, hybrid, and virtual events. Transform attendees' online experience with curated registration paths, intuitive navigation, and interactive engagement features that include AI-powered matchmaking, smart appointment setting, built-in gamification, real-time video/chat, networking roundtables, and more. EVA's AI-driven events platform allows associations to predict member behavior and strategize future programming based on data, not guesswork. Visit EVA at www.evareg.com