EVA's Live Webinars Offers CAE Credits
Washington, DC, July 06, 2022 – EVA is now a CAE Approved Provider by American Society of Association Executives (ASAE). ASAE's Certified Association Executive (CAE) credential program allows association professionals to develop and enhance their knowledge essential to managing an association. "Among association leaders, the CAE designation has become known and appreciated as a mark of distinction that offers a wide range of benefits." according to ASAE's website.
There are 4,644 associations professionals with the CAE designation. ASAE's requires candidates to have professional experience and development before qualifying for the CAE. Candidates who apply to take the CAE exam must have five years of experience as an employee at the staff level or one year employed as a chief staff executive or C-suite-level executive at a qualifying organization. Candidates must have completed 100 hours of broad-based, association management-related professional development, as defined by the exam content outline, within the last five years of the month in which you submit your application to be eligible to sit for the CAE examination.
EVA hosts live and on-demand webinars that provide meeting and association professionals with tools to plan smarter strategic events and meetings. Our speakers and panelists are industry experts who share tips for success and inspire us to embrace change in this ever-changing world of events and meetings. Each webinar is programmed to qualify for CAE credits. Team EVA is dedicated to providing quality programming that supports professional development and helps our industry evolve to showcase the best it has to offer.

About ASAE
ASAE is a membership organization of more than 44,000 association executives and industry partners. Since it was established 100 years ago, its members have and continue to lead, manage, and work in or partner with organizations in more than a dozen association management disciplines, from executive management to finance to technology. With the support of the ASAE Research Foundation, a separate nonprofit entity, ASAE is the premier source of learning, knowledge, and future-oriented research for the association and nonprofit profession and provides resources, education, ideas, and advocacy to enhance the power and performance of the association and nonprofit community. Visit ASAE at www.asaecenter.org.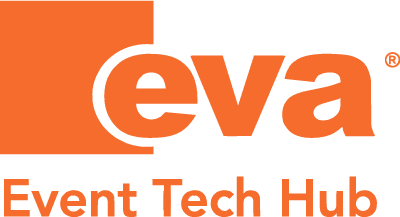 About EVA – Events Management Platform
EVA provides associations with one portal to manage all their in-person, hybrid, and virtual events. Transform attendees' online experience with curated registration paths, intuitive navigation, and interactive engagement features that include AI-powered matchmaking, smart appointment setting, built-in gamification, real-time video/chat, networking roundtables, and more. EVA's AI-driven events platform allows associations to predict member behavior and strategize future programming based on data, not guesswork.