Our video and production team has some great recommendations. Most operating systems have built-in editors that are easy to use and great for simple editing like trimming.
Built-in Editors
For Mac OS X users, Apple iMovie is one of the best video editing tools for planners.
For Windows 10 users, there is a built-in video editor, but it is a bit hidden. It works very much like the discontinued Windows Movie Maker or Apple iMovie.
Check out the Photos app.
We recommend opening up your File Explorer and when you right-click on the video file, you can choose "Open With" > Photos.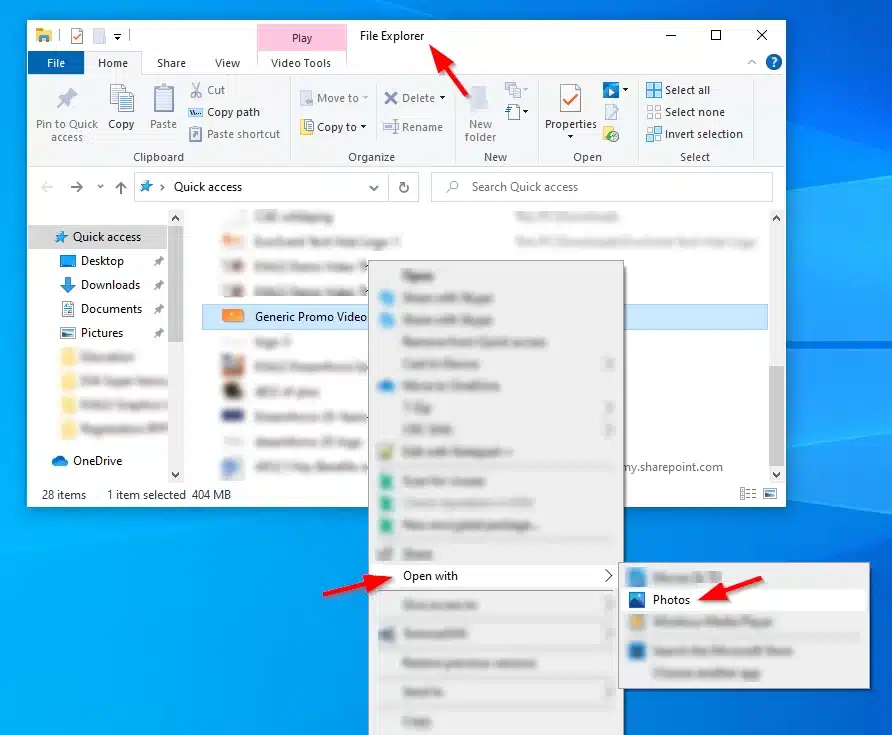 You can choose to edit and create in the Photos App. Here are some editing options that you might see: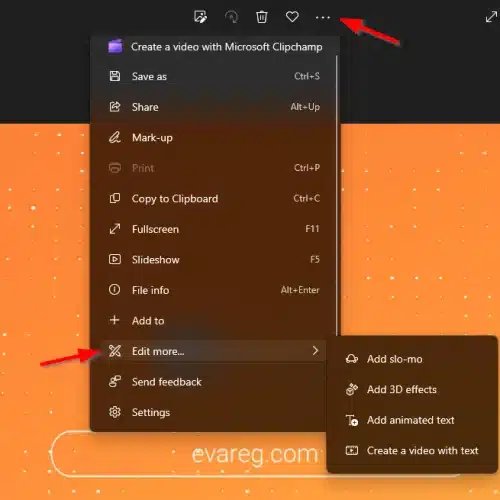 ou are on your way to creating your next award-winning video!
Advanced Video Editing Tools for Planners
Here are other software programs we like but may require subscriptions for enhanced features.
Everyone on EVA's production team uses Filmora. It's intuitive and offers a user-friendly interface to create professional videos. If you have team members willing to learn, they can pick up quickly. Although Team EVA prefers doing simple editing for clients, we do like playing around with the transitions, scenes, and all of the other fun editing tools you can throw in. Undoubtedly, this video editing tool is worth the investment.
KineMaster offers video editing tools for both iPhone and Android. This video editing software gives anyone with a mobile device the ability to cut, order, apply transition effects, and export video clips into polished, high-quality movies. Our team loves using KineMaster as and when required to make the process of video creation easier and faster.
Some of the highlight features of this tool are:
Cropping tool/Razor
Presets
Range of filter options
Easy text editing
Layers
Voiceover
When you download this app on your mobile, you will find the platform to be intuitive, and easy to learn, which makes it one of the favorites for beginners.
KineMaster is free-to-use software, but you will need a subscription account in order to delete the watermark while exporting a video. Similar to other subscriptions, it will also remove ads on Android devices, and unlocks all features for you to have full access to the premium assets.
If you are looking for more sophisticated editing software, our head video editor uses Adobe Premiere Pro. A tool that is one of the top choices for professional video editors. From creating byte-sized short clips to cinematic videos, Adobe Premiere Pro lets you use unlimited filters, animations, presets, and text editors for deeper customizations, advanced editing, and pro-grade video production. Some of the features of this tool include:
Razor tool
Speed – clip duration adjust/stretching
Pen tool – for masking
Shape
Presets
Animated texts
Filter options
Transitions
Graphic panel
Frames – adjust based on your requirements
Audio/video effects
Sound panel – audio editing capabilities