How do first-party data and event technology fit into your organization?
Maximize the potential of event data for months past the actual event.  For most organizations, event technology is chosen by the meetings and events department based on traditional functionality. But what about the data?
Understanding how to integrate existing data such as membership or past event participants is critical to the user experience. Then, creating the roadmap to activate the data is transformational. While an event may only last a couple of days, the opportunity to engage your audience post-event will develop into organizational growth. 
Join us for this webinar to discover why it's essential to involve other departments in your event technology stack and to develop roadmaps on how to integrate applications and data across departments properly. It is time to fully maximize the potential and power of all the collected data.
Join Rob Haas as he shares his top tips.
Leverage your first-party data to grow the event
The benefits of integrating event technology into your organization's tech stack
Critical factors to consider before integration
Ideas on how to maximize engagement post-event
Who should attend:
Executive Director/CEO
Membership Team Members
Meetings/Conference Team Members
Meeting and Conference Planners
Chief Technology Officers (CTOs)
Chief Information Officers (CIOs)
IT Directors
Marketing Directors
Membership Directors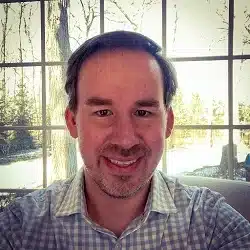 Robert Haas, Founder, Sphere Data Solutions Group
Connect on LinkedIn
Rob brings over 20 years of experience in B2C and B2B publishing, leading cross-functional sales, marketing, product development, and technology teams. His passion is to develop customer-centric solutions that leverage a data-driven, digital-first mindset. A self-proclaimed MarTech geek, Rob continuously tests cutting-edge technologies to keep a pulse on best-in-class solutions. Before launching Sphere Data Solutions Group and LeadTrieve, Rob was most recently the Chief Technology Officer for PCMA.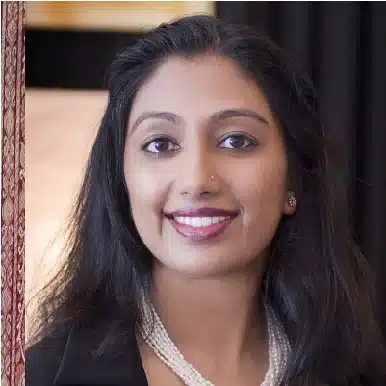 Vinnu Deshetty, CEO and Founder, EVA Event Tech Hub
Connect on LinkedIn
Vinnu Deshetty is the Founder and CEO of EVA – Event Tech Hub helping clients embrace digital tools that improve their attendee experiences while making the meeting planner's job easier. With over 25 years of meeting and conference planning experience in the association and nonprofit industries, Vinnu brings a unique understanding of both the tech and event planning worlds. Vinnu focuses on making tech accessible and productive for meeting planners. She leads development teams to bring a sense of humanity to AI development making EVA's technology a reality that is easily implemented and activated. Raised as a coal miner's daughter in western Kentucky, Vinnu stays true to her southern roots by valuing community in both her personal and professional lives. She obtained a Bachelor of Science from Vanderbilt University and a Master of Public Administration. Vinnu now works and resides in the Washington, DC area.
EVA makes meeting and learning online easy, productive, and memorable with the latest event technology tools. We have learned a lot throughout our journey and would love to share the best practices and lessons with event and meeting planners. Our webinars provide you with the right set of "event tools" in the form of tips, recommendations, and lessons learned to optimize your event experience further and cater to a wider audience.