Deeper Not Distracting: Using Technology For Connecting
Some meeting planners have a love-hate relationship with event technology. Technology allows organizations to automate processes, quickly provide information to key stakeholders, and provide insights to help us plan easier and better. So, why does event technology cause such angst in our lives? In a time when organizational budgets are asking planners to do more with less, it's only natural to question why some tasks are harder than they need to be. Since technology touches almost everything we do, event technology is an easy target.
Join our panel as we discuss ways to embrace technology for meetings and events to CREATE DEEPER CONNECTIONS not DISTRACTIONS. As sexy as some of the latest technology tools are, you may not need all the bells and whistles. Find the balance between what you need versus what your board wants. We'll go beyond the challenges the hospitality industry faces with attendee engagement and talk about viable technology solutions for engagement for face-to-face, hybrid and virtual events. Determine whether it's the technology itself that poses the challenges or if it's how the technology is used. You'll leave this session with fresh ideas and a little lighter knowing that there are solutions at your fingertips.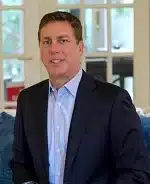 Doug Baarman, Senior Vice President/Team Director, Conference Direct
Connect on LinkedIn
Hospitality Industry leader Doug Baarman is an experienced meeting planner affiliated with ConferenceDirect. Doug and his team are committed to providing their customers with the best services available in the industry. His team at ConferenceDirect has planned and negotiated domestic and international events for organizations with 10 to 25,000 attendees. They leverage ConferenceDirect's strengths that begin with negotiating a contract, with the best overall value, while protecting the organization from any potential risk and ending with measurement and reporting to give you a comprehensive analysis to help evaluate the total meeting ROI. Doug joined ConferenceDirect in July of 2007 as a Senior Vice President / Team Director to utilize his 30+ years of sales, marketing and meeting planning experience within the hospitality industry. He has worked on both sides of the industry giving him an insider's perspective with experience from the largest hotel company – Marriott International and from the buyer's side – National Trade Productions.Doug is a graduate of Ferris State University in Michigan where he received a Bachelor of Science in Hospitality Management.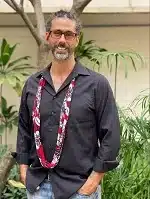 Joshua David, Founder and CEO, Sacred Secret
Connect on LinkedIn
I was born a heartisian and a soultrepreneur. The heart has always been where I received my divine guidance from. With the purpose, to help open peoples' minds to their true heart's desire, to teach, influence, uplift, and change one heart at a time with words of enlightenment, empowerment, direction, and purpose. The teaching is always the same, and it is how to be successful in life through intention, integrity, honesty, and love.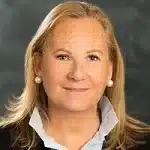 Martha Bunker, Consultant, Fidelity Investments
Connect on LinkedIn
Most recently, Martha is the Head of Meetings and Events and Sponsorships for Fidelity Investments, serving for over 27 years. Martha managed a $20 million budget and 40+ associates. Prior to Fidelity, she ran the travel department and events department at Putnam Investments. Martha also worked for CBS Radio and Boston Magazine earlier in her career.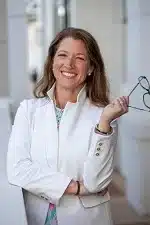 Kelly Bishop, CMM, CMP, Leadership & Positivity Experiences
Connect on LinkedIn
Kelly Bishop, CMM, CMP is currently in a transition period of her career. After fifteen years with a Fortune 100 company, Kelly transitioned from her fast-paced global position as Director of Leadership, Sponsorship and Customer Programs within Meeting Management and Event Strategy to being as she calls the "Chief Home Experience Officer". In this role she is able to spend more time with her kids and family, volunteer within the schools and Good Sports, INC., participate in a Cornell Wellness Certificate Program and find inspiration and passion for her next career adventure. In her previous role, Kelly enthusiastically inspired and lead a team of eight in strategically designing the ultimate attendee experience throughout their meetings and events projects – whether face to face or virtual. Kelly is dedicated to helping others be their best and develop themselves. She has led a mentor program and was the team sponsor for the Diversity, Equity and Inclusion journey guiding 40 people to understand and gain a comfort level through open conversations to "try on" other's perspectives and share "below the waterline". Kelly was the driving force of the DEI events playbook, which aimed to incorporate ideas and a mind shift for business partners as her team strategized on the objectives, scope and what the exceptional experience will be with a new perspective. Within the DEI space, Kelly was also a selected member of the Equity Task Force for the Events Industry Council. As a leader, Kelly is a coach, mentor, cheerleader, people developer and a driver of positive team culture & well-being, honest communications, and meaningful partnerships and relationships. She is also a graduate of the Harvard Business School program, Leading with Purpose through Organizational Leadership. She resides in Milton with her 3 children and husband and loves outdoor adventure, sports and culinary experiences.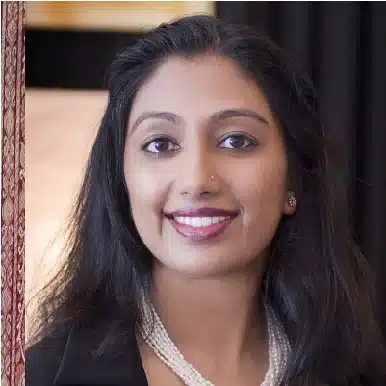 Vinnu Deshetty, CEO and Founder, EVA Event Tech Hub
Connect on LinkedIn
Vinnu Deshetty is the Founder and CEO of EVA – Event Tech Hub helping clients embrace digital tools that improve their attendee experiences while making the meeting planner's job easier. With over 25 years of meeting and conference planning experience in the association and nonprofit industries, Vinnu brings a unique understanding of both the tech and event planning worlds. Vinnu focuses on making tech accessible and productive for meeting planners. She leads development teams to bring a sense of humanity to AI development making EVA's technology a reality that is easily implemented and activated. Raised as a coal miner's daughter in western Kentucky, Vinnu stays true to her southern roots by valuing community in both her personal and professional lives. She obtained a Bachelor of Science from Vanderbilt University and a Master of Public Administration. Vinnu now works and resides in the Washington, DC area.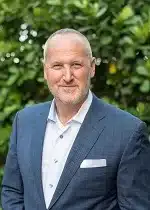 Bart Berkey, Founder and CEO, Most People Don't LLC
Connect on LinkedIn
He is the Founder and CEO of Most People Don't LLC, a Motivational Storytelling and Training Company that provides tools and techniques to "do" what "Most People Don't". Bart draws upon real-life situations to create memorable analogies and messages that are easy to apply. He was raised in Pittsburgh, graduated from Penn State University, and lives in Virginia with his wife. He is a viral TEDx SPEAKER who has also been recognized as one of the "Top 25 Most Extraordinary Minds in Sales and Marketing." Bart has held numerous global executive roles in the hospitality industry (including Ritz-Carlton, St.Regis, and W Hotels) before devoting himself to teaching others how to achieve excellence. His trademarked "Most People Don't" mantra is scientifically and psychologically proven to produce improved behaviors in others. Bart was recently awarded "The Best Luxury Keynote Speaker & Podcast Host" and "Keynote Speaker of the Year" for 2021/2022. In addition, he was also nominated for his work by Forbes for their "Next 1000" list, celebrating entrepreneurs and start-ups in America.
EVA makes meeting and learning online easy, productive, and memorable with the latest event technology tools. We have learned a lot throughout our journey and would love to share the best practices and lessons with event and meeting planners. Our webinars provide you with the right set of "event tools" in the form of tips, recommendations, and lessons learned to optimize your event experience further and cater to a wider audience.