Take Your In-Person Events to the Next Level with EVA Event Tech
Event Software for Enhanced Engagement
Easily Publish Event Details with Event Software for In-Person Events
EVA Event Tech has a range of modules for publishing event details, from the program to speakers, exhibitors, posters, and sponsors. Our modules enable you to share all the necessary event details easily and quickly, ensuring your audience stays up-to-date with the latest information.
Engagement Tools Built into Event Software
Our engagement tools will help you to create meaningful connections between attendees and hosts. Our features enable engagement before, during, and after an event, providing valuable insights into the success of your event. With our tools, you can measure the impact of your event and host engagement to ensure your event is successful.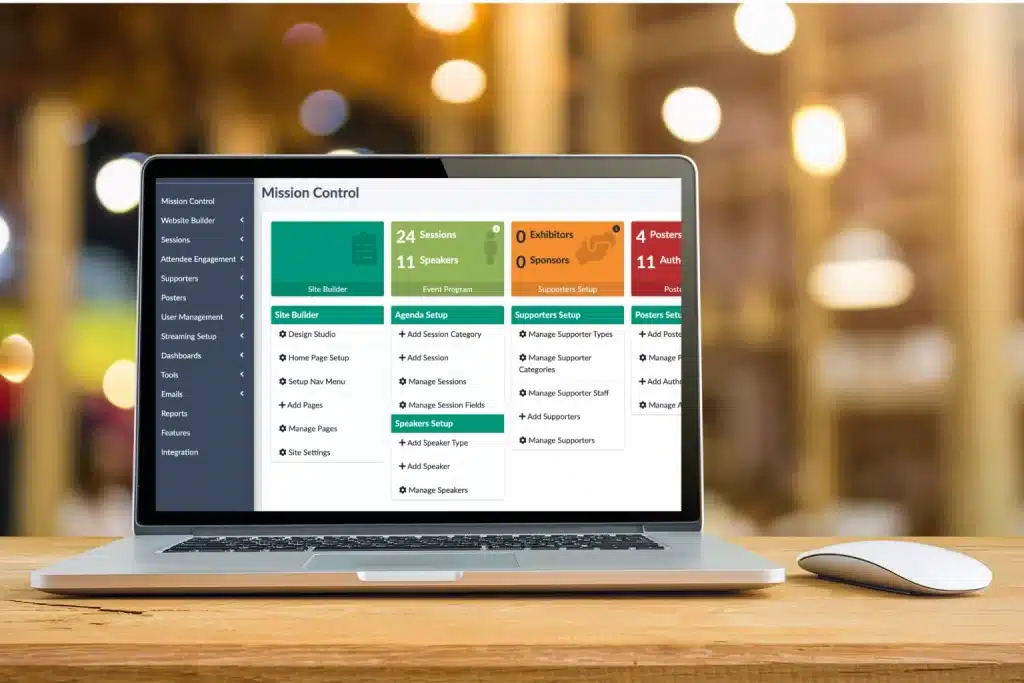 EVA Event Tech is easy to use. Our modules are designed to be simple to set up and manage, allowing you to focus on the important aspects of your event. With our intuitive interface and simple setup process, running your event on EVA is a breeze! We provide step-by-step guidance from start to finish so you can be up and running in no time!
Make meaningful connections at your next event with EVA Event Tech.
Transform in-person events into extraordinary experiences!